Reach for the stars!
Join Scalarr's team
On the photo: Our development team playing volleyball
July, 2018
Scalarr is an innovative and fast-growing company that have the growth and upside potential to become the leader in the field of mobile ad fraud detection. We utilize Machine Learning algorithms to detect fraud with dramatically improved accuracy.
The passionate urge to knowledge and self-improvement is at the very core of our culture. We are looking for like-minded team members who are able to look far beyond the horizon.
We are a small enthusiastic team of data specialists, located in Kyiv, Kharkiv, and San-Francisco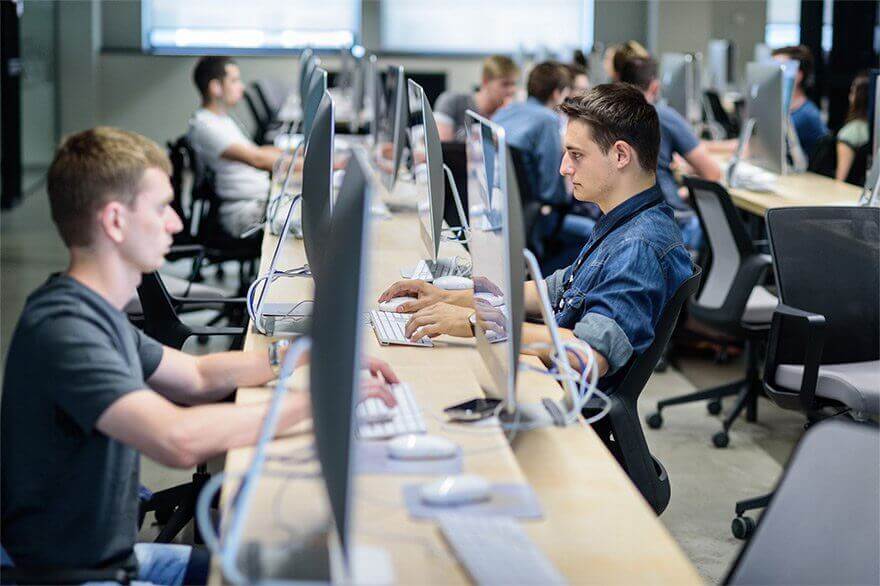 What we can offer
Scalarr seeks to provide a professional, safe, and enjoyable work environment that supports job enthusiasm, positive relationships, and effective teamwork.
Our team constantly strives for knowledge and is happy to share it with others, cultivating their potential by inspiring and nurturing growth.
Your position is not listed here, but you want to work with us?
Let us know
what you're interested in and we'll get back to you
Location: Kyiv, Kharkiv, Ukraine
We use Reinforcement Learning technologies in the game product, one of the few in Ukraine. We work with modern technologies, solve problems free of bureaucracy and look for real practical solutions. Join the development of the disrupt product.
Apply now
Location: Kharkiv, Ukraine
Scalarr is looking for a highly-skilled, experienced, result-oriented English Teacher, who loves teaching and sharing knowledge with others. Scalarr is an international IT product company. The product is used in the USA, Europe, and even Asia is being conquered now. There are remote employees from the USA, Mexico, Singapore, and Israel. However, we do not have a sufficiently high level of language proficiency, which does not allow us to freely communicate with colleagues from other regions and more successfully implement product tasks. So, if you find any mistakes in this job requisition, please be sure that we need you;)
View details
Location: KYIV, KHARKIV, UKRAINE (Remote)
ML інженер в команді Scalarr є зв'язуючою ланкою з боку інженерії та науки про дані. Ви будете допомагати нашій команді навчати та розгортати ML моделі з одного боку та підтримувати/оптимізувати/прискорювати моделі у виробництві з іншого боку.
Apply now