Published on July 20, 2022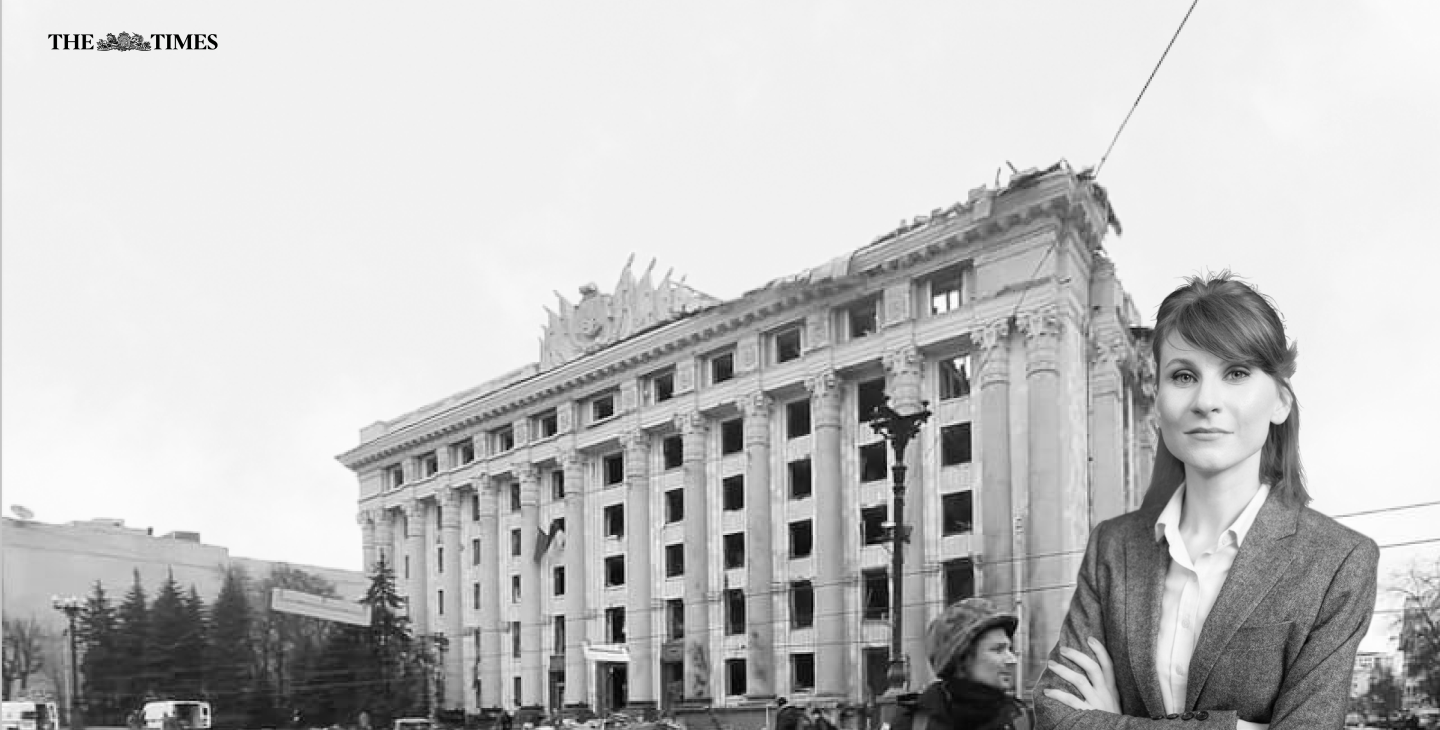 I had to rescue my staff from a warzone

Inna Ushakova started a cybersecurity business, Scalarr, five years ago because she was passionate about deep tech and data. "I love it, and I wanted to cut out the fraudsters," she says.

"I knew running a company wasn't just about the product, I knew I'd have some responsibility for people we hired. But I never imagined I'd be helping them to evacuate as they were surrounded by bombing and shelling and shooting."
In February Ushakova, 34, was on a rare holiday from the business she co-founded in 2017, with her baby and her parents in a hotel in Turkey. Then, she says: "My dad sent me a message in the night, just saying 'It's war'."
Scalarr was booming at the time; its tools to detect fraud on mobile apps were being used by gaming giants including King and Zynga, and its AI was helping to protect advertising campaigns from bots and phone farms. An investment round in 2020 valued the business at $40 million (it has grown since, putting it in the midst of another round of VC backing).
"My hands started shaking when I saw the news of what Russia was doing," Ushakova explains. "I started calling everyone, and barely put the phone down for weeks." At the time Scalarr had two offices in Ukraine — one in Kharkiv, another in Kyiv — and 34 staff.
"My first task was to locate everyone and make sure that everyone was safe. I was just on the phone non-stop — a quick break to eat occasionally, but 24 hours with no sleep were common whilst my parents looked after my baby. We worked with other IT companies to rent buses and pay for fuel to transfer all our people from vulnerable places to slightly safer places."
The first route to safety was supposed to be a two-hour drive. "But it was taking 16 hours a trip, and each one was very scary because the Russians were bombing and shelling and shooting. We used our corporate chat app to update each other — whether everyone was alive, their location — on hourly basis. It was very intensive, very tough and emotional."
One of Ushakova's employees was stuck in Kharkiv with her three children. "Every single vehicle had already been booked, there were no places for them to leave. I spent so many hours trying to find somewhere, some vehicle that they could use to leave and somewhere to stay. It was really like a nightmare. Like everyone who wasn't in Ukraine, I also had this sense of guilt, for not being on the ground as part of the first [line of] defence."
Ushakova's husband was back at their home in Kharkiv. She and her baby son have seen him only once since February. "It's hard for us not to be together, I can't even stop to think about it. It's just . . . it's war."
For the first two weeks after the Russian invasion Scalarr's productivity dried up. "Most people were not really able to work. We were volunteering, checking in on relatives, endlessly reading the news. It was very difficult to adapt. We hired a psychologist who helped our [staff] have the means to perceive the whole situation. But since [that first fortnight], productivity is back to what it was — actually I would say that we are working even harder; we have a new software product out shortly.
"People now feel that work is part of our responsibility to Ukraine. Our team are donating an average of 50 per cent of their salaries to various causes. At least half of Ukraine is paralysed, a lot of people lost their jobs, there are a lot of people in need, and people are crowdfunding to buy things needed for our army."
Scalarr's offices remain shut, with all staff working remotely — some now in western Ukraine, some in Poland, Croatia, France, Latvia and Georgia. Ushakova says that her firm's backers, including OTB Ventures and TMT Investments, had offered "all their support" and that Scalarr was "now intentionally training Ukrainians to join us in our work. It's part of the war effort — war today isn't just fights between armies. It's an economic war, it's a cyberwar. We are trying to support our country's economy and we need to pay taxes."
That's not a focus that she anticipated when launching a tech business back in 2017. "I didn't imagine it — I couldn't have," Ushakova adds, her voice cracking. "When you start out as an entrepreneur you think launching a business is about your future success. You never think about the cost that you need to pay, or how huge a responsibility that you take on. But I'm sure the tech community will return, strong, in Ukraine. Everything that does not kill us, makes us stronger."
The only solution for mobile advertisers is to partner with anti-fraud tools that make use of powerful and intelligent technologies such as machine...
The road to Scalarr's foundation was paved with challenges and opportunities and in this in-depth conversation, you'll learn the story of Scalarr f...