Published on December 12, 2019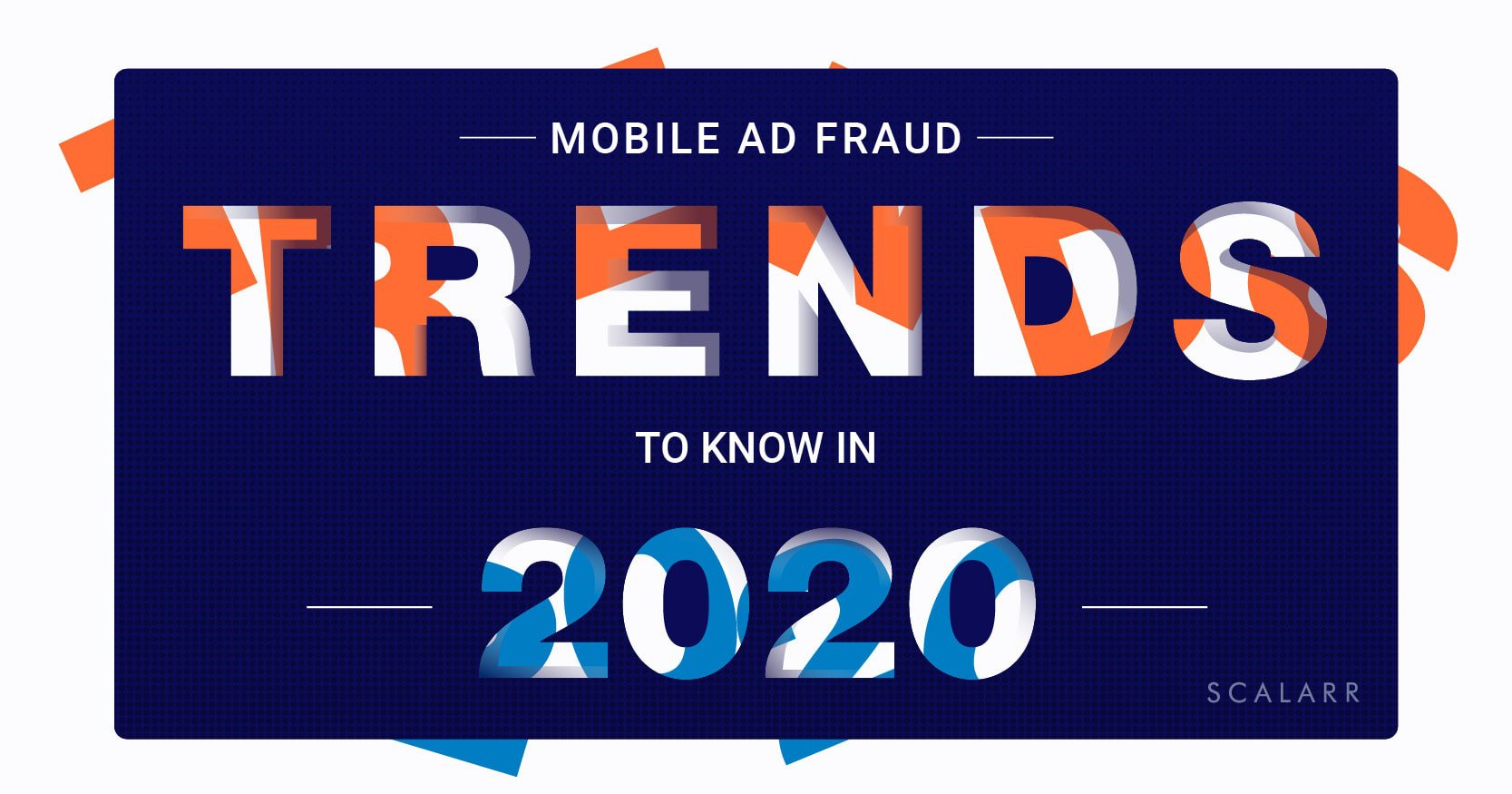 With the beginning of a new decade upon us and many challenges ahead, we've curated the list of mobile ad fraud trends to know in 2020
With a few days left to this decade, it's natural to reminisce about everything that has happened but to also wonder about what's in store for the future. The mobile ad ecosystem has undergone numerous changes and technical advancements, making one thing clear: digital transformation is upon us.
Unfortunately, fraudsters are undergoing their own form of digital transformation as they continue to reverse-engineer their criminalistic attempts to become more effective at stealing marketing budget, all while trying their best to remain undetected.
Much like the beginning of a Dickens novel, the scene looks grim and pessimistic as Scalarr's projections for 2020 estimate losses close to the $16.1 billion mark as the result of mobile ad fraud. But it's during these trying times that we gain the most valuable lessons.
With lots to learn and discover, it's only wise that mobile marketers focus on the key elements that will win the war against fraud: knowledge, transparency, and intelligent technologies.
In the spirit of arming mobile marketers with knowledge, here's a list of the mobile ad fraud trends that we can expect to see emerge or continue their operation in 2020:
Trusted sources are no longer trusted.
The fraud rate in trusted sources such as Google and video ad networks has experienced a sudden surge of up to 3x in 2019, from 2% to 6%. In 2020, we expect this number to soar higher, coming close to 9%.
As mentioned earlier, fraudsters operate under the ongoing practice of revamping their attacks. And not only that, they're creating new techniques and employing new methods of fraud such as the one that was recently discovered in 2019: Complex VTA Spoofing. With more sophisticated fraud detection tools, fraudsters will continue to re-engineer their way of doing things which will lead to the creation of new fraud types.
New ways to perform old fraud types
Robust anti-fraud solutions have reached a point where they are capable of discovering attribution fraud with great success, specifically in the case of click injection. In response to this, fraudsters will scheme new ways of carrying out all types of attribution fraud. As a result, there is an imminent risk of having fraudsters change the approach to click injection - for example, they can inject clicks at an earlier stage to remain undetected.
Paired with click spam, bots and smart bots lead the race as the most common fraud types, accounting for more than 57% of fraud - and a total of 90% in conjunction with click spam. Considered the most dangerous type of fraud, smart bots will only grow smarter in 2020 as they are increasingly becoming harder to detect in the early stages of app usage. Because of this, it is necessary to collect and analyze even more in-app events to unearth the presence of smart bots.
Fraud in mobile gaming decreases
Compared to previous years, the Gaming industry saw a significant decrease in fraud rate for 2019. As a whole, mobile games only showed a 4.5% fraud on average in 2019. For several years in a row, mobile games were the favorite target of fraudsters, as this is one of the fastest-growing segments. Mobile game developers took measures to protect themselves - they complicated target KPIs and user interaction so that it became even more difficult for fraudsters to implement their fraudulent tactics. On top of this, mobile game developers constantly use third-party anti-fraud solutions to check their traffic. This is partly due to the fact that fraudsters switched to more attainable, desirable, and fast-growing segments like E-commerce, Finance, and Entertainment.
If there is one metric that will gain even greater importance in 2020 is Return On Ad Spend or ROAS for short. Previously, user acquisition managers would focus on acquiring as many users as possible into their mobile app but nowadays, as they grow savvier and more analytical, they've realized the importance of placing focus on key KPIs. Time and again, it's been demonstrated that traffic quality is much more important than traffic quantity and since fraud directly affects ROAS, anti-fraud practices will be more important than ever in 2020.
Conclusion
The strongest ones survive, that's a fact of life. And in the case of mobile ad fraud, those who protect themselves the best fare better against the challenges of fighting fraud. Thus, mobile marketers are adapting their modus operandi to survive the surge of fraud that continues to attack mobile apps from all fronts.
Dispelling fraud with new, more advanced protective measures and initiatives has proven successful for mobile marketers. For 2020, we expect to see a number of new threats, but with the right tools by our side such as intelligent technologies like machine learning, we are sure to protect marketing budgets from massive losses that will gravely impact ROI.
If we can leave you with one advice, let it be this: do not underestimate fraud, stay protected and search for the best anti-fraud solution partner to help protect your mobile app and your money.
The only solution for mobile advertisers is to partner with anti-fraud tools that make use of powerful and intelligent technologies such as machine...
The road to Scalarr's foundation was paved with challenges and opportunities and in this in-depth conversation, you'll learn the story of Scalarr f...