Published on June 9, 2022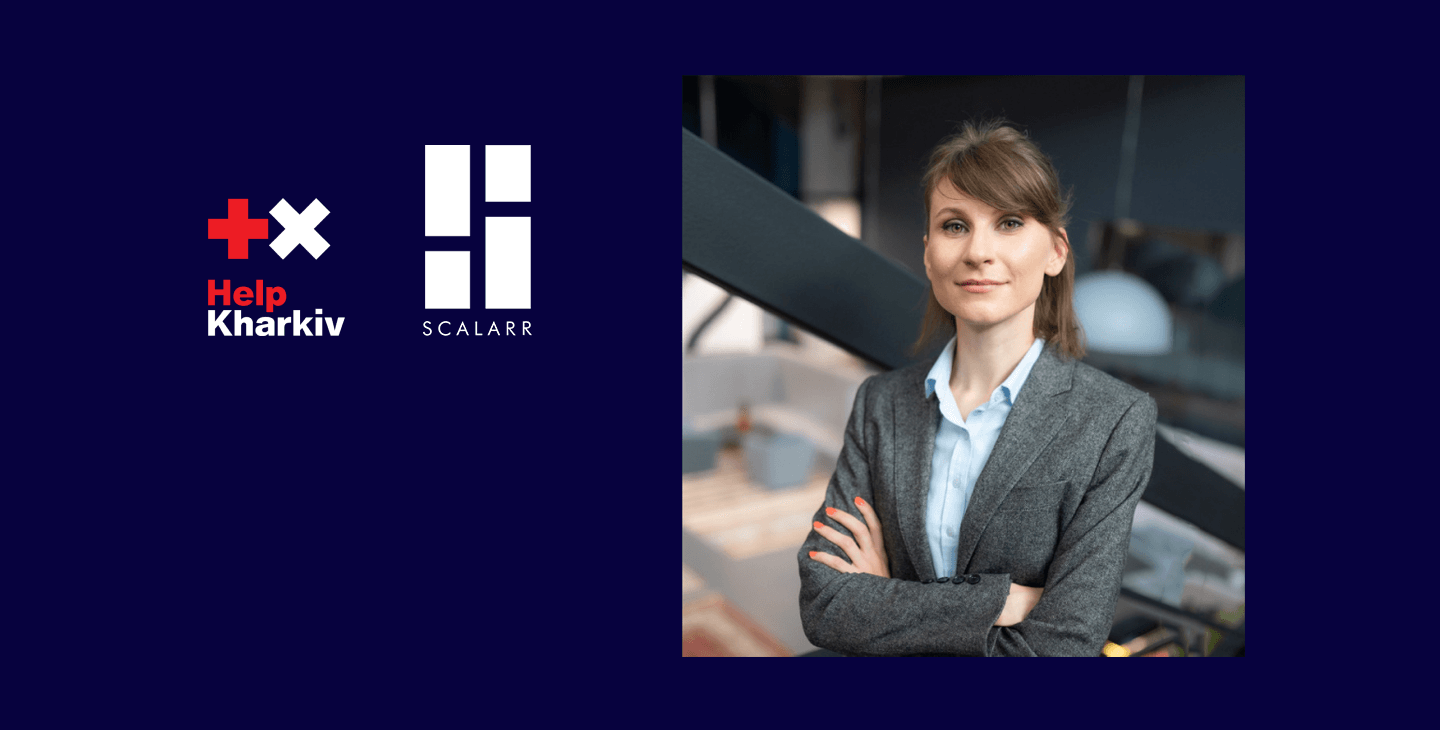 How to organize volunteering work effectively: the example of Scalarr and Help Kharkiv
It has been more than three months since Russia invaded Ukraine.
Since day one, the Scalarr team has been involved in the volunteer movement and is actively helping the people of Kharkiv and the region. But almost immediately, it became clear that the best results were achieved by working in synergy and joining forces. In March, four Kharkiv companies, including Scalarr, GenPro, IdeaSoft, and Sigma Software Group, created the Help Kharkiv organization. The initiative brought together about 250 volunteers working 24/7.
"We will win this war if we work together. Businesses need to be more responsible and combine efforts, experience, and effective working methods to implement volunteer and other community initiatives," said Inna Ushakova, CEO of Scalarr.
Therefore, we share a kind of "tutorial" on how to set up the work of a humanitarian fund.
Analyze and have a clear goal
We analyzed the volunteer efforts and work of the foundations in Kharkiv along with the priority needs of people and set ourselves the following goals: first, to increase the number of humanitarian aid deliveries to the city and region. The second ambitious goal was to create an effective platform for transparent interaction and communication between different volunteer groups to minimize "duplication" of address delivery costs.
Prioritize activities
As with any project, priorities need to be clearly defined to act effectively and control the outcome. Therefore, we decided to focus only on humanitarian aid for vulnerable groups and residents who remained in the most dangerous areas.
The general goal was to close the maximum number of specific requests or groups of people by targeted delivery and increase the total amount of humanitarian aid to 150 tons per week.
Define and control KPIs
After identifying key areas, we worked out an extensive structure in the following areas:
work with requests
control and coordination
work with authorities
security
financial accounting
targeted delivery of food and medicine
evacuation
logistics
reports to donors
Each department must have a separate accountable manager with clear KPIs.
Interact effectively
How do individual units work in harmony as a single mechanism? Careful planning in the organization of the fund's work processes – determining the format and levels of coordination – helps us in this.
To this end, we have created files for public access for each area, which clearly state the necessary steps and those responsible for them, including deadlines, status, contacts, addresses, and all the required information.
We decided to hold a sizable weekly meeting of all-volunteer group leaders to discuss interim results and plans. Then, each team works on their tasks, and the solution of joint ones takes place after coordination at the general meeting.
Different levels of coordination of volunteer groups in each area were also considered to maintain a balance between flexibility and efficiency:
Minimum – humanitarian aid.
Middle – to unite contact centers and warehouses.
Maximum – deliveries and transport.
We segmented the audience. Different organizations within Help Kharkiv have various tasks – some, for example, are engaged in group deliveries to institutions or establishments, and others help address specific people like retirees, large families, and the disabled.
Measure results and plan new goals
Regular performance evaluation and reporting are essential in identifying areas that require more effort, resources, etc. It's also a top priority when working with donors. For example, our volunteer groups delivered 210,000 food packages and 110,000 people received medication. Since the beginning of the war, almost 50,000 people have been evacuated by bus and rail.
Last week, Scalarr CEO Inna Ushakova received recognition at the European Business Angels Congress in Cork, Ireland.
The only solution for mobile advertisers is to partner with anti-fraud tools that make use of powerful and intelligent technologies such as machine...
The road to Scalarr's foundation was paved with challenges and opportunities and in this in-depth conversation, you'll learn the story of Scalarr f...