Published on November 10, 2021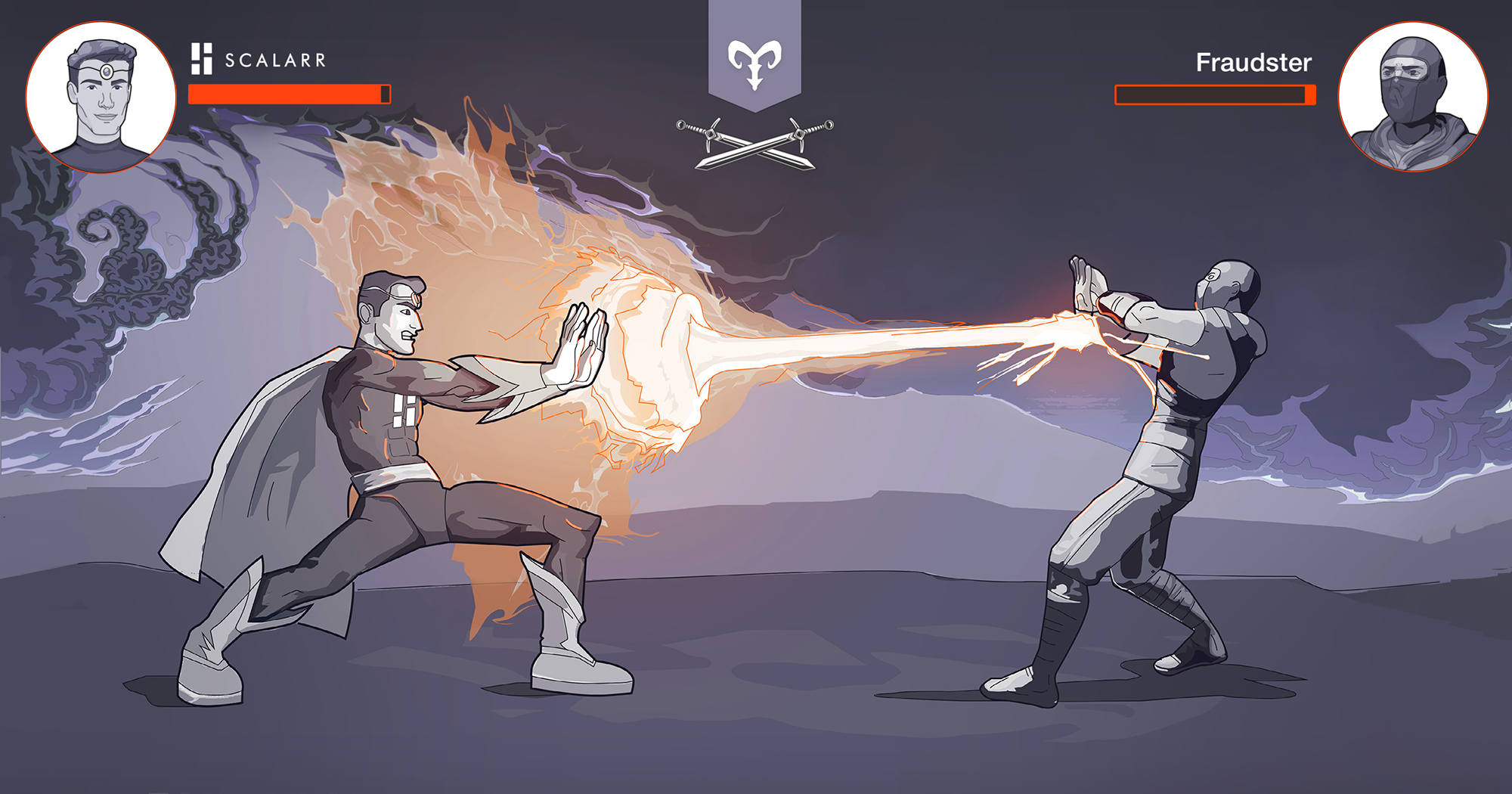 About Goat Games
Founded in 2019, GOAT Games is a mobile game development and publishing company based out of Guangzhou, China (also known as the city of the goat). This ambitious studio has captivated more than 3.5M monthly active users with hits like War and Magic, King's Throne, and Dragon Storm Fantasy. GOAT Games has one mission, to be the greatest of all time.
Pain Points & Growth Goals
Given the competitive nature of the market and an industry-wide high season for mobile games, GOAT's User Acquisition (UA) team was presented with ambitious strategic growth goals. These goals pushed GOAT's marketing team to explore and scale UA through new traffic sources that were untested and unknown.
During this period of exploration and scale, GOAT Games partnered with Scalarr in an effort to combat fraud.
In June, Scalarr's Protection Suite, powered by an AI engine, set out to detect the presence of fraudulent installs. The Protection Suite employs multi-layered, robust machine learning algorithms that are capable of detecting even the slightest anomaly or behavior abnormality in GOAT's traffic.
Results
Scalarr's Protection Suite assessed a total of 1,087,379 installs across 76 publishers and accurately detected the presence of 58,446 fraudulent installs—this represented a very significant hit to their user acquisition budget.
In the month of June (the first month of analysis), there was a significant peak in fraud activity, with only 88.2% of the installs being legitimate. This number became slightly more positive in September, where 94.96% of installs were made from real users and not flagged as fraudulent.
Scalarr's Protection Suite did what it does best: detect fraud regardless of complexity level with unparalleled accuracy levels of up to 99%, which no other solution in the industry can match. Thanks to our end-to-end, holistic approach at helping clients, Scalarr's team of experts revealed the fraudulent traffic sources in GOAT Games marketing mix. Scalarr's findings resulted in the corresponding UA campaign optimization and refunds, having a positive impact on GOAT Games' marketing spend and overall ROI.
Based on the results, and by extrapolating that data to what would've happened if fraudulent activity hadn't been detected effectively and on time, GOAT Games would be at risk of losing more than $350k at the hands of fraudsters.
By partnering with a reliable and proven anti-fraud solution provider like Scalarr, game developers and publishers can scale confidently and focus on financial growth. This, while simultaneously ensuring effectiveness and transparency across their user acquisition funnel. To top it off, game developers can rest easy knowing that fraud detection and protection is front and center in their anti-fraud strategy.
The only solution for mobile advertisers is to partner with anti-fraud tools that make use of powerful and intelligent technologies such as machine...
The road to Scalarr's foundation was paved with challenges and opportunities and in this in-depth conversation, you'll learn the story of Scalarr f...