Main #topics:
Published on October 21, 2022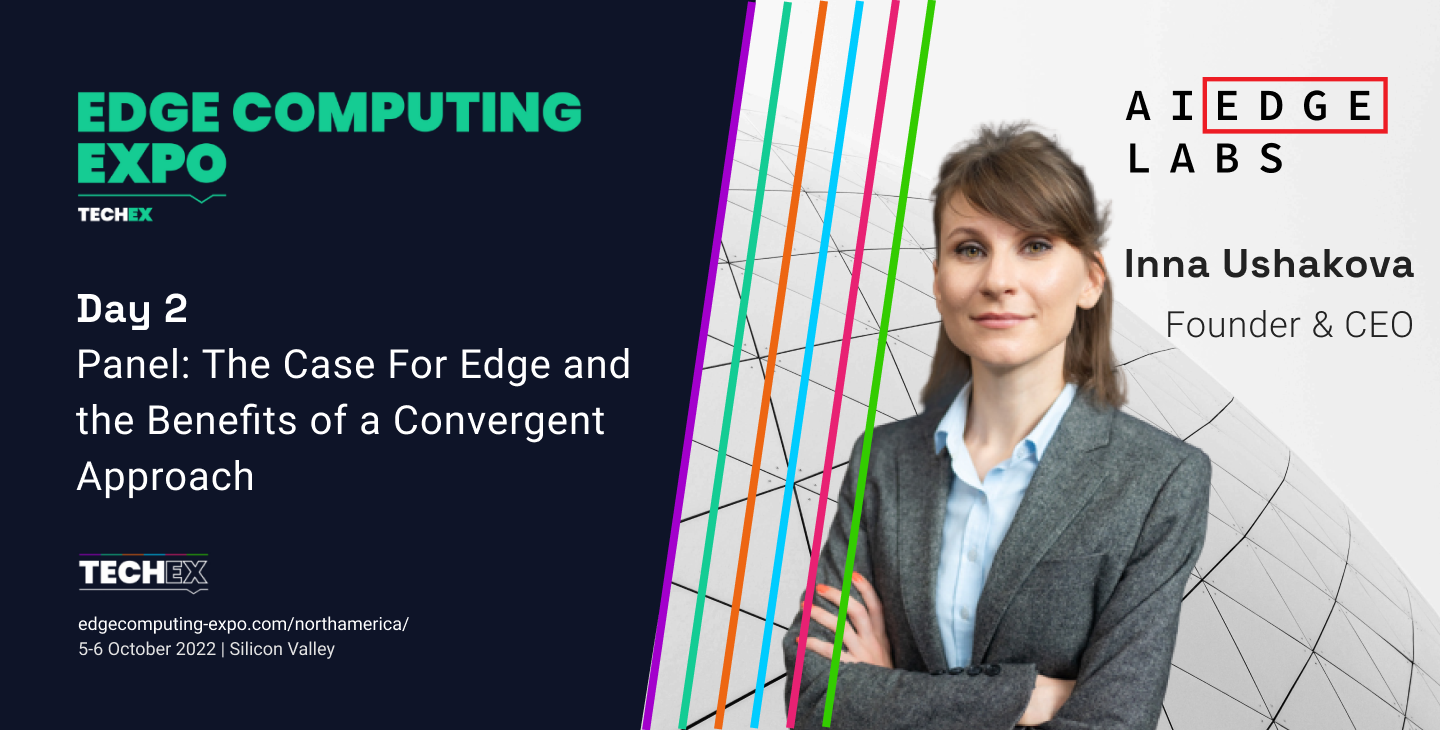 AI EdgeLabs at Edge Computing Expo North America
We're excited to announce that AI EdgeLabs, powered by Scalarr, was present at the Edge Computing Expo North America at the Santa Clara Convention Center on 5-6 October 2022.
AI EdgeLabs is a powerful and autonomous AI-powered cybersecurity solution that responds immediately and in real time to ongoing attacks and protects your Edge/IoT critical infrastructure.
"We envision the future cyber risks of a new and highly interconnected world, and equip security teams with threat intelligence software to protect against any kind of threat and ongoing attack assertively and immediately, with the accuracy it demands," - says Inna Ushakova, the company's CEO and Founder.
Inna's panel discussion: 'The Case for Edge and the Benefits of a Convergent Approach' gave her the platform to explore:
- The merits of different charging models
- How to deliver lower latency and other benefits to customers via Edge
- How to enhance data privacy with Edge
- How to conserve network bandwidth and reduce congestion
This year's edition brought some of the biggest names in the industry. During the event,
attendees had the chance to listen to the talks from:
Bruce Wang - Director Of Engineering, API Systems (Product Edge) - Netflix
Inna Ushakova – Founder & CEO - AI EdgeLabs
Azita Arvani - General Manager - Rakuten Symphony Americas
Brent Busby - Senior Manager Edge Engineering - PayPal
Alejandro Perez - Americas Edge Computing Brand Development Manager - Lenovo
Additionally, representatives from Walmart, Uber, JPMorgan, Chase, and many more!
The Edge Computing Expo was a part of 6 events, all taking place at the same time. This included the IoT Tech Expo, AI & Big Data, Blockchain, Cyber Security & Cloud Congress, Digital Transformation Week and the Edge Computing Expo.
There were over 5,000 attendees including IT decision makers, developers & makers, OEM's, government and council officials, investors, and many more.
See you next year!
The only solution for mobile advertisers is to partner with anti-fraud tools that make use of powerful and intelligent technologies such as machine...
The road to Scalarr's foundation was paved with challenges and opportunities and in this in-depth conversation, you'll learn the story of Scalarr f...