Published on August 1, 2019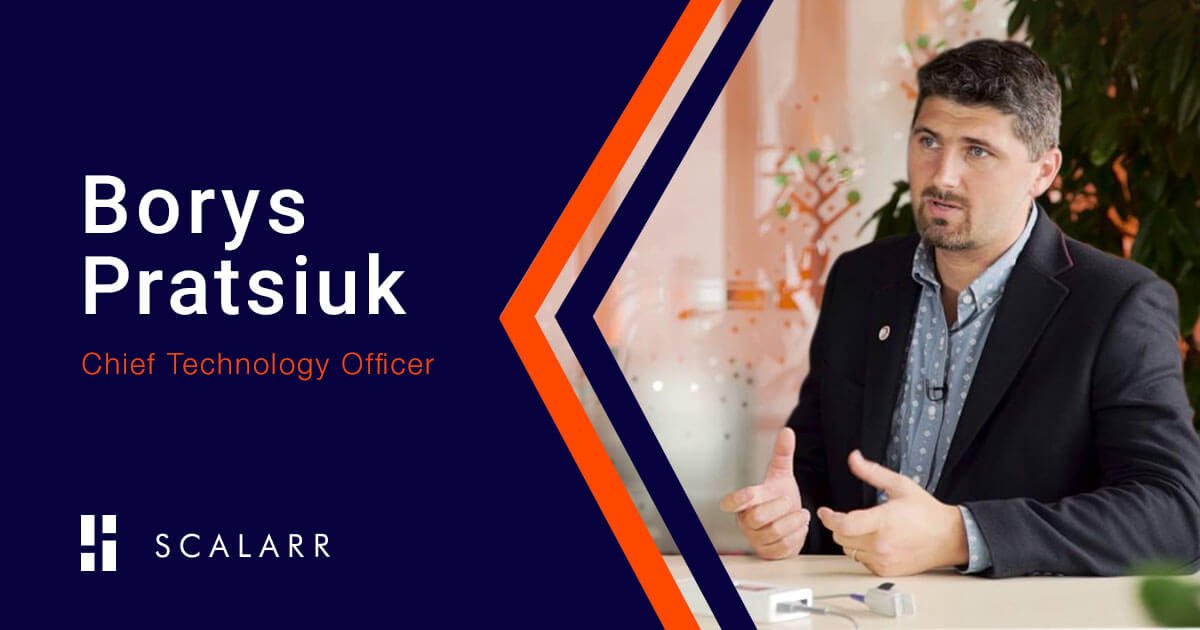 We are excited to announce that Borys Pratsiuk, former Head of R&D at Ciklum, has joined Scalarr as Chief Technology Officer
We are excited to announce our leadership team has grown again with the addition of Borys Pratsiuk, who joins Scalarr as Chief Technology Officer and is active participant in product development with the intention to contribute to the fraud detection. Pratsiuk will be responsible for the strategic direction of the company as it continues to develop its technology and product, making fraud detection faster, smarter and more accurate.
Borys brings to Scalarr over seven years of experience in scientific research, Big Data & AI/ML, and IoT. Previously he managed R&D Engineering Department at Ciklum, leading IoT and AI directions.
"I am deeply passionate about data and technologies ability to effect change. From the moment I learned about Scalarr, I have been impressed with its product & customer focus, global scale, and company culture. I love the rock'n'roll of a startup and like watching things grow," said Borys. "Scalarr has developed a top-notch fraud detection solution using cutting edge technologies. All this makes a powerful business model and I am honored to now play a direct role in the inspiration of the Data Science team to continue the investigation of new types of fraud and the development of such a product."
Commenting on his appointment, Inna Ushakova, President & CEO of Scalarr, said:
"Borys has demonstrated a strategic understanding of our business and the mobile industry as a whole. Scalarr has grown four times in the last year and I believe that Borys' knowledge and experience will drive our continued profitable growth as we expand our product portfolio and operations to provide more value-added services to the mobile app industry."
"Borys's varied experiences developing and managing IT projects, coupled with the deep knowledge of technology stack, Data Science and Machine Learning are an asset to our company and will give impetus to the upgrowth of our solutions," said Yuriy Yashunin, CPO & Co-Founder of Scalarr.
We are delighted to welcome Borys aboard as part of the Scalarr team to join forces in the fight against mobile ad fraud.
The only solution for mobile advertisers is to partner with anti-fraud tools that make use of powerful and intelligent technologies such as machine...
The road to Scalarr's foundation was paved with challenges and opportunities and in this in-depth conversation, you'll learn the story of Scalarr f...