Published on April 30, 2020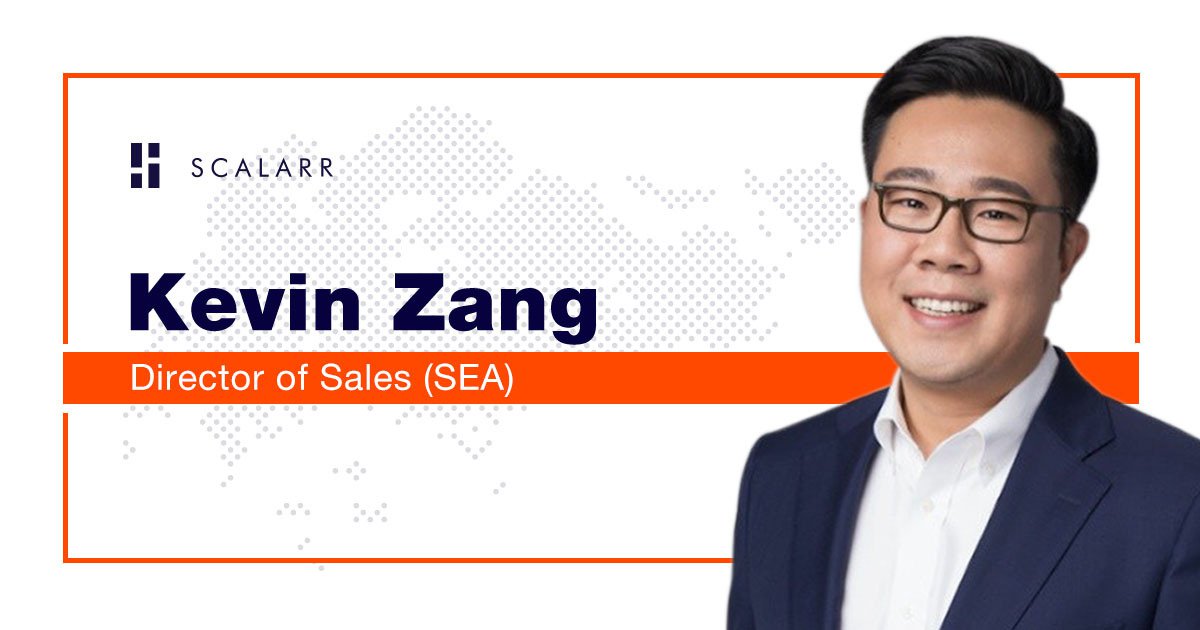 Scalarr enters the Asian market and hires Kevin Zang in the strategic role of Director of Sales (SEA) for the APAC region.
San Francisco, CA, Thursday, April 30th, 2020 -- In a strategic move to expand its reach, Scalarr, an industry leader in the fight against mobile ad fraud through the use of advanced Machine Learning, has entered the Asian market with the goal of reaching out to potential clients and rid them of fraud.
In the journey of cementing its position in the Asian market, Scalarr hired Kevin Zang in the role of Director of Sales (SEA). Kevin is a seasoned professional with over 14 years of experience under his belt in the fields of gaming, MarTech, and digital transformation, working for companies such as Twitter and Branch. A digital enthusiast at heart, Kevin is passionate about keeping up with digital innovation technology, understanding how data will shape the future of advertising, and embracing the role of mobile in everyday life.
Based in Singapore, Kevin has front-row access to some of the biggest players in the Asian market where his deep knowledge of the industry is greatly valued and gives him a vantage point to attract new customers.
"I am incredibly pleased to announce that our advanced anti-fraud solution is now engaging customers on a deeper level in the Asian market," said Inna Ushakova, Scalarr's co-founder and CEO. "Always working towards our global vision, Scalarr's move to enter the Asian market is a milestone that gives me great satisfaction as the entire Scalarr team works diligently to expand our reach. With Kevin joining our ranks and bringing along his experience, curiosity, and passion for growth, I am confident in our steps to strengthen our global growth strategy."
With Kevin's formidable addition to the Global Sales team in Asia, Scalarr continues to drive growth initiatives that are key to reach its clients everywhere and advance the best line of defense in the fight against mobile ad fraud.
About Scalarr Inc.
Scalarr is a Machine Learning-based anti-fraud solution that analyses click, install and post-install data to detect all types of mobile ad fraud and prevent marketing losses. Powered by advanced Machine Learning and Big Data, Scalarr automates the research of more data than is possible for a human, continuously learning and generating a personal model of fraud identification for every mobile app, thus significantly increasing the accuracy of fraud detection.
The only solution for mobile advertisers is to partner with anti-fraud tools that make use of powerful and intelligent technologies such as machine...
The road to Scalarr's foundation was paved with challenges and opportunities and in this in-depth conversation, you'll learn the story of Scalarr f...