Published on January 28, 2022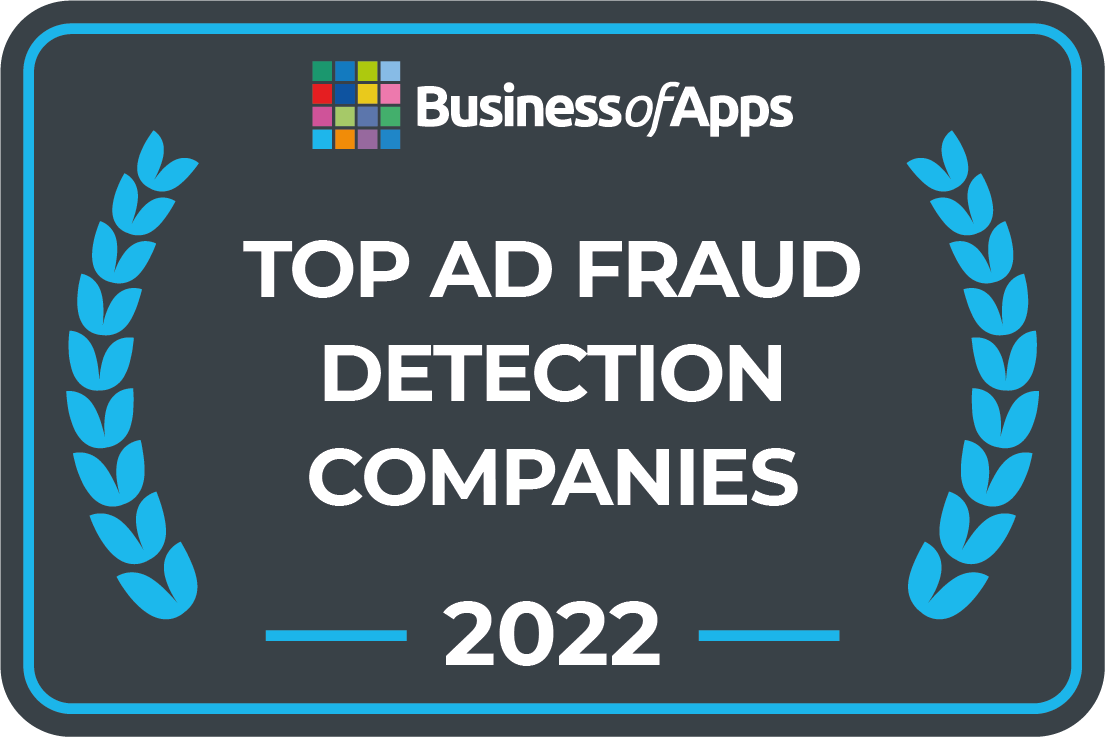 We're excited to announce that Scalarr and its Protection Suite, the advanced AI Enabled Anti-Fraud solution, is recognized as one of the Top Ad Fraud Detection Companies of 2022 by Business of Apps.
"Protecting our clients from fraud is our chief priority here at Scalarr, and we continue to do our best and strengthen our solution to go above and beyond traditional fraud detection methods. As fraudsters grow more sophisticated, our Protection Suite is always more than a few steps ahead, and that's a testament to the wonderful team we have and how driven we are about improving our AI algorithms every day. We're delighted with this recognition and it's a great motivation booster, " says Inna Ushakova, Founder and CEO at Scalarr.
Why is it so important to use advanced anti-fraud protection?
When the pandemic was declared back in March 2020, the amount of hours spent on mobile devices skyrocketed beyond what anyone could have predicted. Of course, fraudsters saw this as an opportunity to sneak more of their cyberattacks and go unnoticed.
To add fuel to the fire, most marketers saw their budgets severely reduced or downright halted, which meant that many saw fraud detection and prevention as the least of their priorities. Fraud costs marketers billions of dollars each year, and early, accurate detection is pivotal in helping save money, maximize ROI, and scale operations confidently.
What makes Protection Suite a unique anti-fraud solution?
Our unrivaled AI engine creates unique algorithmic combinations that can detect even the slightest anomaly or suspicious pattern that might signal fraud, no matter how smart or sophisticated it may seem.
At Scalarr, thanks to our Protection Suite solution, we were able to help save our clients more than $22 million dollars that would have otherwise been lost to fraudsters in the last reported financial year.
As industry leaders, Scalarr has always led the race as the most accurate solution out there, which is why we were especially grateful to the Business of Apps team for featuring our company as part of their Top Ad Fraud Detection Companies of 2022 guide.
We will continue to advocate for transparency and a fraud-free mobile marketing environment, protecting our clients from all forms of fraud, regardless of complexity level.
The only solution for mobile advertisers is to partner with anti-fraud tools that make use of powerful and intelligent technologies such as machine...
The road to Scalarr's foundation was paved with challenges and opportunities and in this in-depth conversation, you'll learn the story of Scalarr f...