Published on November 24, 2021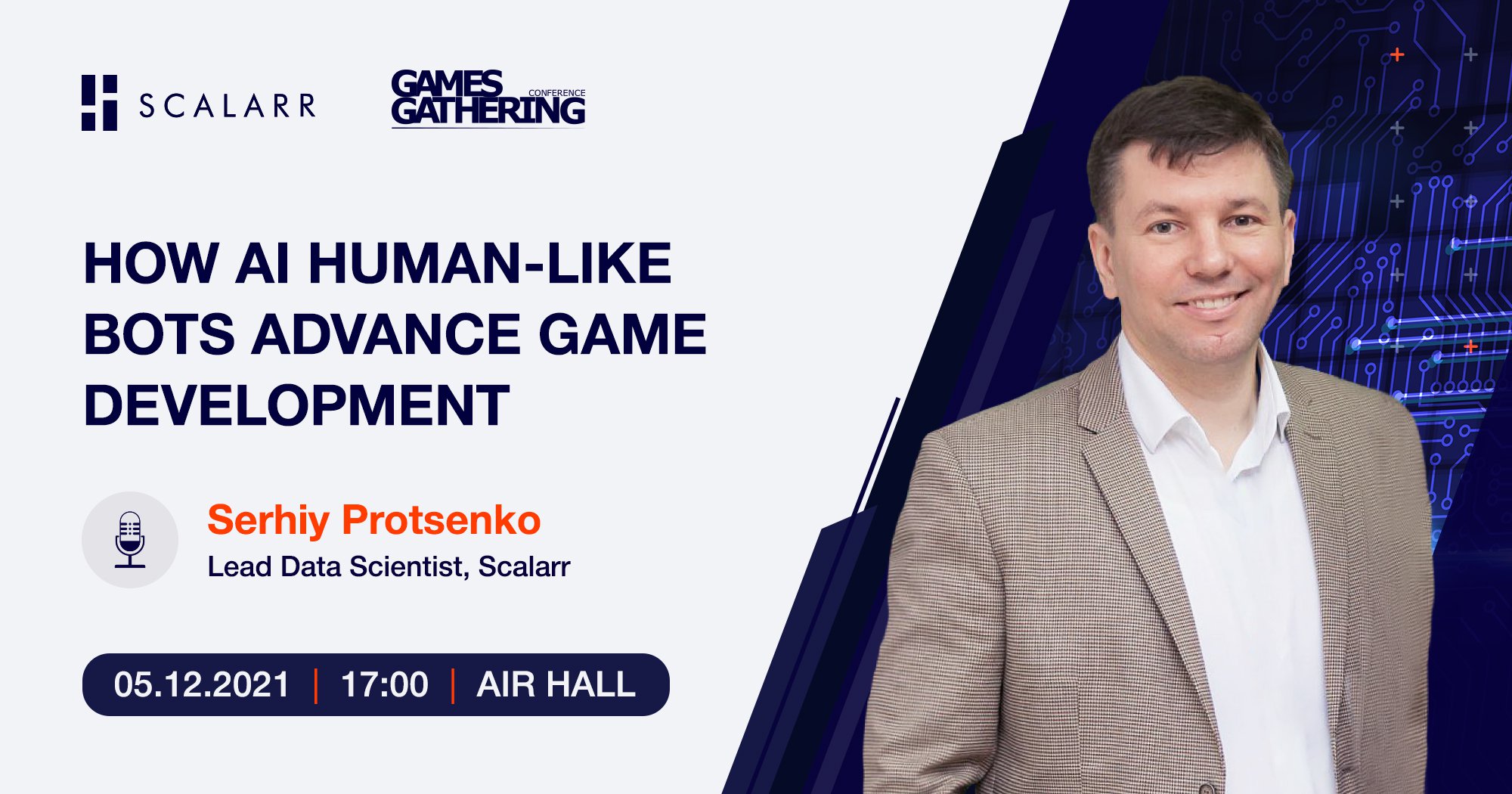 Kyiv, Ukraine -- November 24, 2021 -- We are delighted to announce the participation of Serhiy Protsenko, Scalarr's Lead Data Scientist, in this year's Games Gathering 2021 Kiev! Taking place from November 30, 2021 through December 5, 2021, Games Gathering is the biggest B2B conference in all of Eastern Europe with a unique focus on game development and the creation of high-quality gaming content.
As a thought leader in all things artificial intelligence with an acute passion for game development, Serhiy will shed light on the use of artificial intelligence in computer games as evidenced in his "How AI human-like bots advance game development?" report.
During his session, attendees will learn how reinforcement learning algorithms can create human-like agents, personalize game content for different player clusters, balance network levels with just the right amount of complexity with a few flicks, create smart Liveops infrastructures, and increase revenue.
This international stage will be a high-visibility opportunity for both speakers and attendees. It's aimed at creating a bidirectional flow of experiences to reveal and bring awareness to some of the biggest pain points the industry faces and the innovative solutions that will help alleviate them.
We encourage you to join Serhiy along with 3,500+ participants who will be joining this lively conference. Please register here → https://ggconference.com/en/conference/games-gathering-2021-kiev/#registration
Be sure to say hi to Serhiy, he's looking forward to seeing and hearing from all of you.
See you there!
The only solution for mobile advertisers is to partner with anti-fraud tools that make use of powerful and intelligent technologies such as machine...
The road to Scalarr's foundation was paved with challenges and opportunities and in this in-depth conversation, you'll learn the story of Scalarr f...