Published on November 10, 2020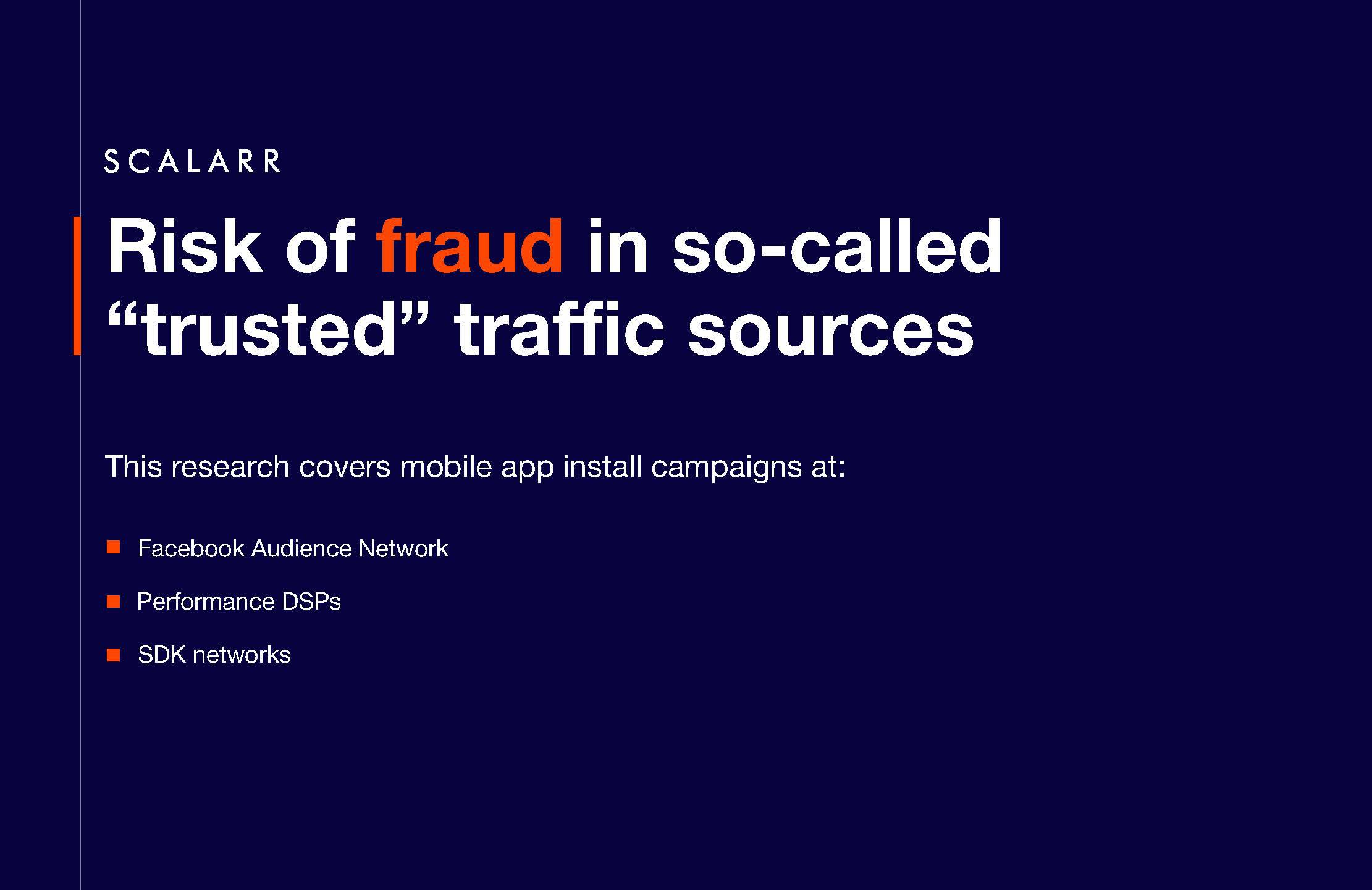 With data that spans January 2019 to August 2020, this report includes a detailed list of the app_ids with confirmed fraud and the potential harm this poses for the advertising industry.
Packed with insights that slay myths and shed light on nasty truths, Scalarr's latest research focused on discovering whether fraud was present in given ad networks and what was the potential harm for the industry.
Facebook Audience Network, SDK Networks, and Performance DSPs are, by default, considered trusted advertisement sources. These networks fail to provide aggregated data about campaigns since they do not allow 3rd parties to estimate the effectiveness of anti-fraud engines.
For this research, Scalarr used the list of fraud-risky app IDs generated by Scalarr's research team as of August 2020. With this info, data processing and analytics specialists set out to find the intersection between the app list of confirmed fraud and the inventory of ad networks.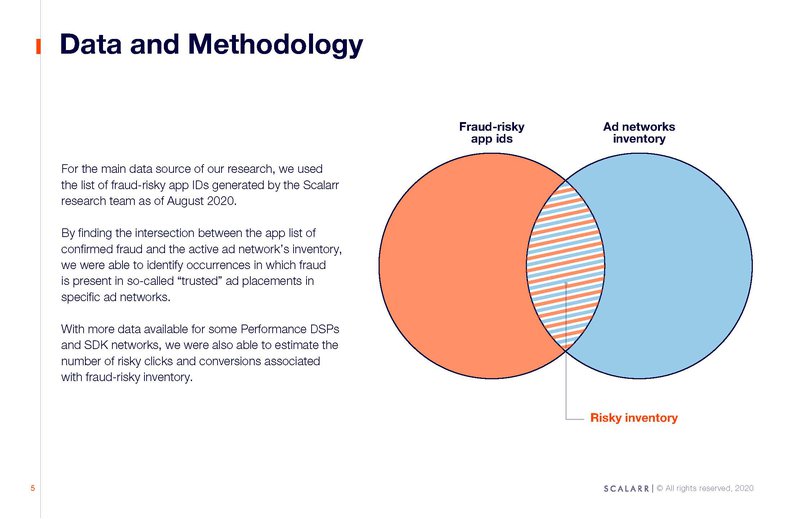 The results: unmistakable proof of fraud in so-called "trusted" ad placements in specific networks. In fact, from January 2019 to August 2020, Scalarr identified 4,560 app_ids involved in different types of fraud activity.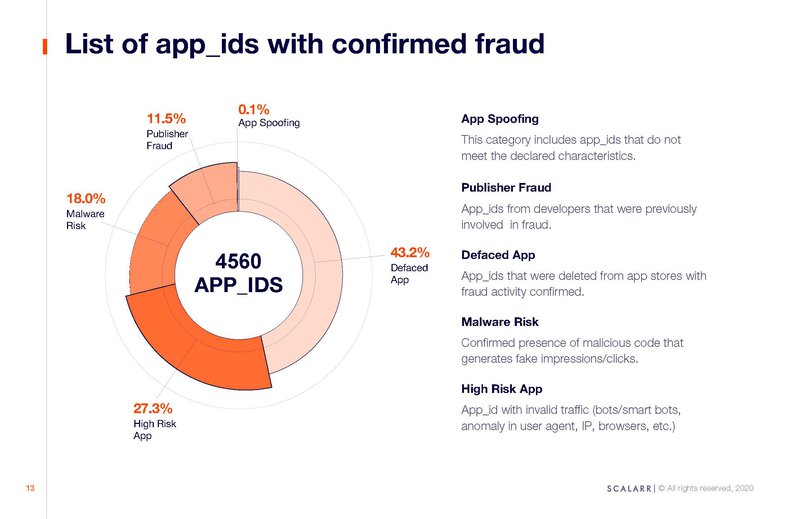 Download the report today and take a closer look at the fraud numbers in the Facebook Audience Network, Performance DSP inventory, and the SDK Networks inventory.
The only solution for mobile advertisers is to partner with anti-fraud tools that make use of powerful and intelligent technologies such as machine...
The road to Scalarr's foundation was paved with challenges and opportunities and in this in-depth conversation, you'll learn the story of Scalarr f...