Published on February 26, 2019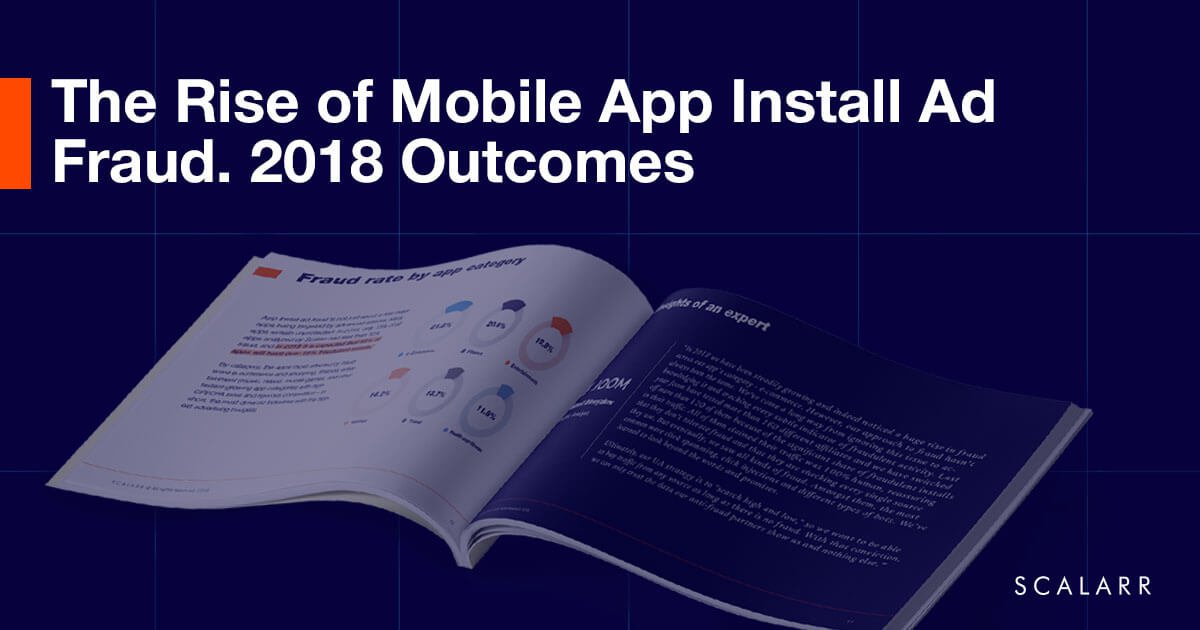 This report provides the mobile market data and app install fraud trends we observed in 2018
According to Scalarr's estimates, the losses caused by app install ad fraud could reach $12.6 billion in 2019.
"The Rise of Mobile App Install Ad Fraud. 2018 Outcomes" provides a well-rounded overview of the current mobile ad fraud landscape and the newest, hard-to-detect threats you should be watching out for.
The study is based on data collected by Scalarr's data scientists during 2018 and includes the outcomes of the thought-out analysis of over 170 million installs and more than 22 billion events.
Highlights from the report include:
The annual fraud rate has gone up by 25%: this type of crime is expected to be the biggest threat to online advertising over the next 5 years
In 2019, the mobile app install fraud will likely double
Mobile ad fraud has penetrated even trusted sources – nowhere is completely safe
Completely new, harmful and smart types of fraud (smart bots, intelligent device farms, mixed fraud, etc.) are emerging every day.
Download the report to get the outcomes of the Scalarr's year-long study into mobile ad fraud!
Blocking potentially fraudulent traffic by a set of rules has long been the standard practice in the advertising industry. But is following the rul...
With a huge potential profit and significant marginality at the same time, fraudsters are not hesitating to invent and employ various tools and cha...