Published on May 8, 2019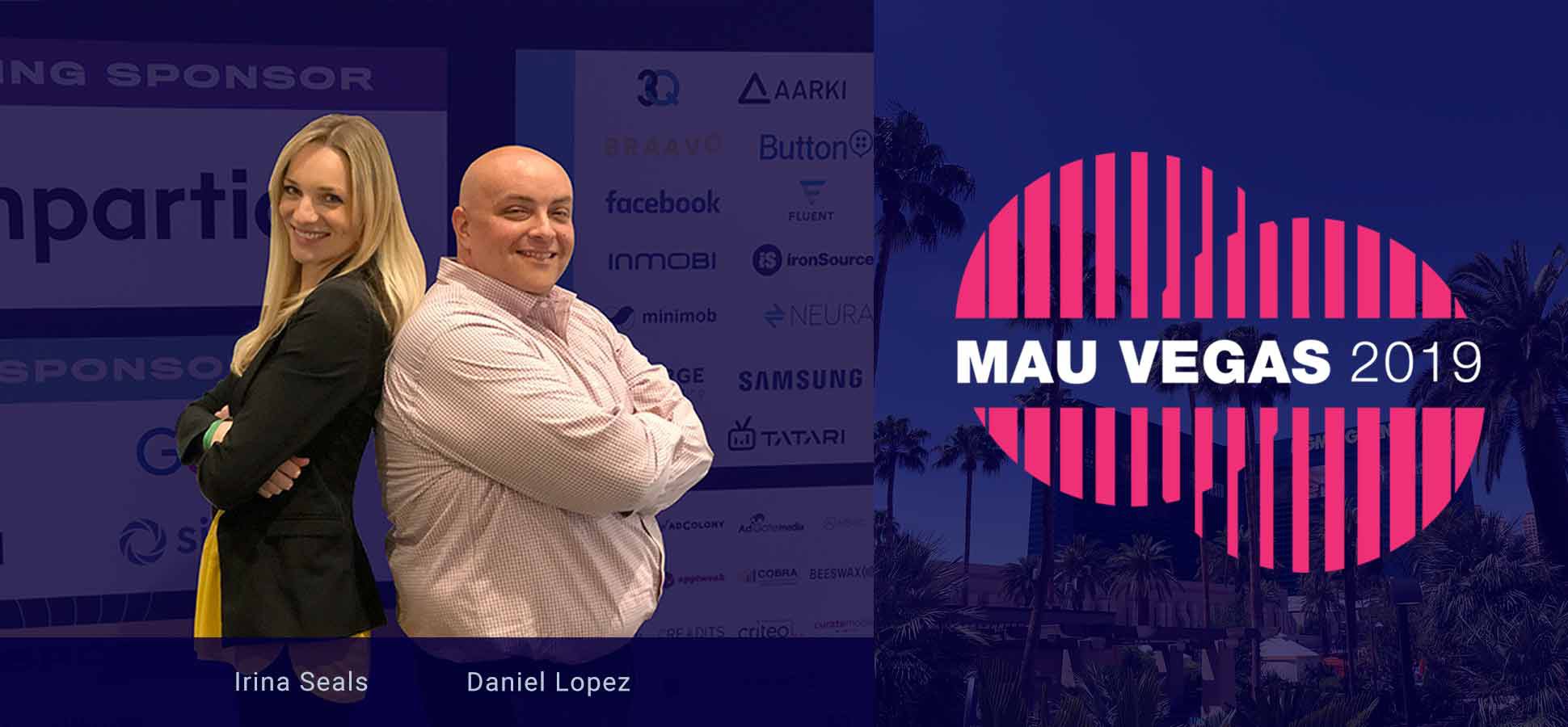 The MAU conference has grown into one of the most important mobile events in the world and should be on the calendar of all mobile-focused marketers
Scalarr team just returned from MAU'19 (Mobile Apps Unlocked) — the biggest mobile growth marketing event of the year which took place at the glamorous MGM Grand in Las Vegas on May 1 and 2.
Insightful sessions, meaningful conversations, and a memorable experience - that sums up MAU'19 for us. This mobile app-centric event has grown into one of the most important mobile events in the world and should be on the calendar of all mobile-focused marketers. If you missed it, don't worry. We're recapping the top performances below.
#1 True Machine Learning is the Strongest Weapon to fight App Install Ad Fraud - A Fireside Chat with Draftkings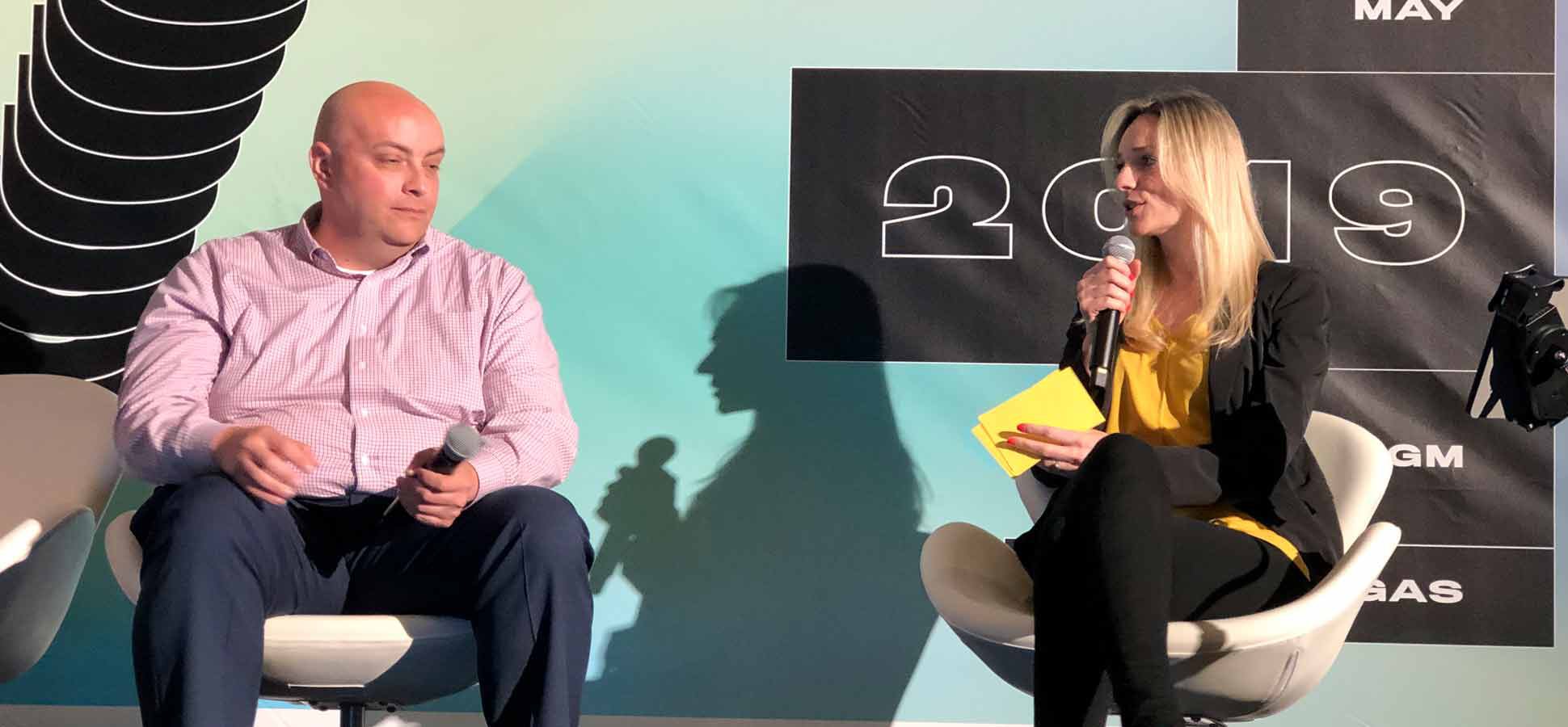 Speakers: Daniel Lopez, Sr. Manager, User Acquisition at DraftKings and Irina Seals, Chief Revenue Officer at Scalarr
Highlights:
➤ In 2018 Scalarr saw 22% of all installs across 170M globally investigated installs being fraudulent. That means that every 5th install you are buying might be fraudulent.
➤ 77% of all install fraud is highly sophisticated. The sophistication is visible in the speed fraudsters are able to change their techniques when they recognized that we have caught their strategy.
➤ Fraudsters are not a one-man show but huge organizations that see how attractive this market is, it is a multi-billion dollar industry, and they will not rest.
➤ It will get harder and harder to protect yourself from smart types of frauds and from newly developing threats if you are not using a technology that empowers you to not only catch the sophisticated types of fraud but secure yourself from new fraud patterns.
➤ A rules-based engine is inflexible and the rules get outdated very fast. It is hard to scale and every time a new fraud pattern is found the rules need to be updated.
➤ The tech-advanced anti-fraud solution gives your marketing team freedom to test with every possible source, empowering growth since fraud has a huge impact on the LTV of cohorts and you could be paying way more for something you really shouldn't be.
➤ Data is only valuable when it is actionable, do whatever it takes to make it actionable whether that be via 3rd parties or an army of engineers and data scientists.
Want to learn more? Schedule a demo with us.
The tech-advanced anti-fraud solution gives your marketing team freedom to test with every possible source
#2 Behavior-Based Growth: How to tap into the user's secret behaviors for exceptional growth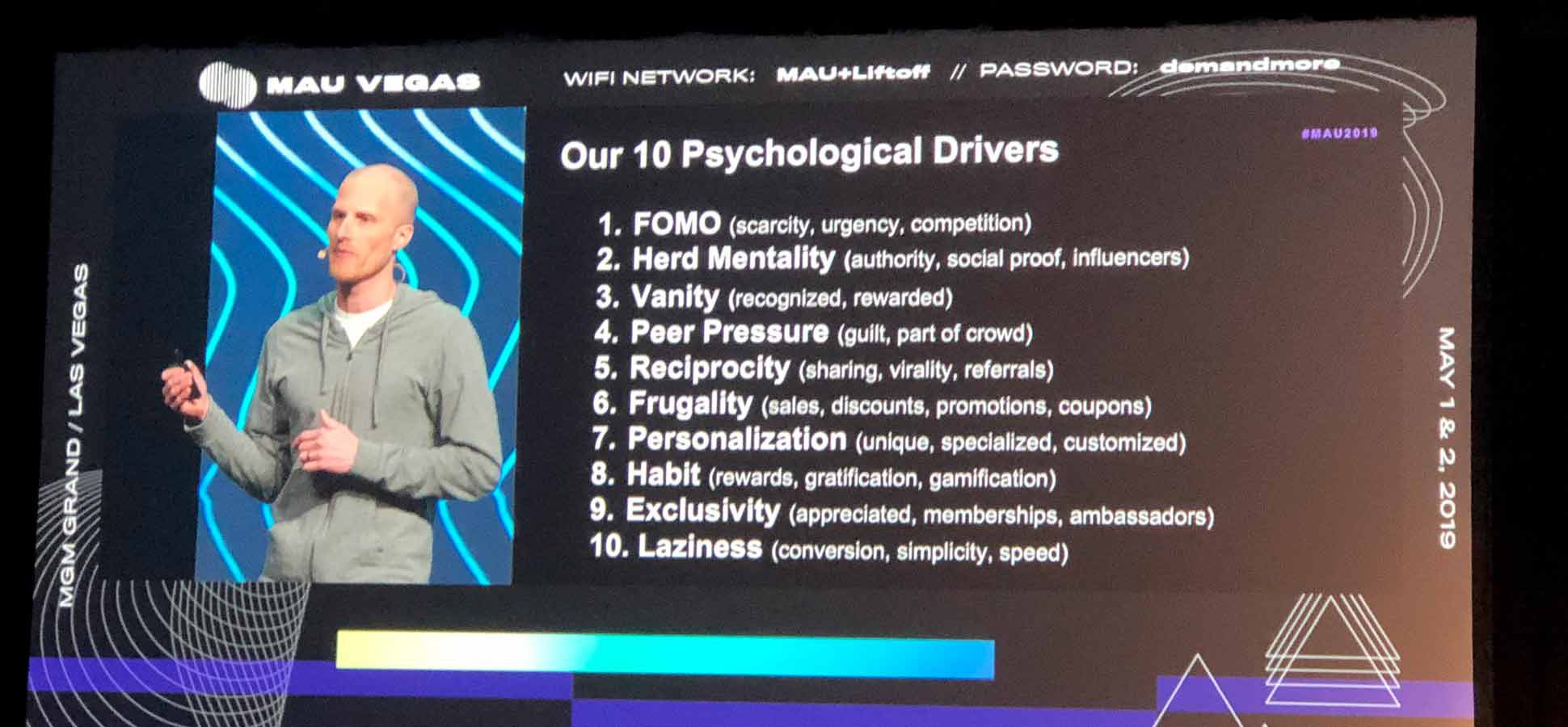 Speaker: Nate Moch - VP, Product Teams at Zillow
Highlights:
Zillow uses a highly adaptable approach to market their products to customers.
The 10 most important drivers - Psychological Drivers:
➤ FOMO (anxiety that an exciting or interesting event may currently be happening elsewhere, often aroused by posts seen on a social media website): Scarcity - limited offer, unique value; Urgency - act fast or it will be too late; Competition.
➤ Herd Mentality (describes how people can be influenced by their peers to adopt certain behaviors on a largely emotional, rather than rational, basis.): authority, social proof, influencers.
➤ Vanity (recognized, reworded) - top product, best offer, highly legit.
➤ Peer Pressure (guilt, part of a group) - everybody knows something, you don't. Fix it fast not to be a black sheep.
➤ Reciprocity (sharing, virality, referrals).
➤ Frugality (sales, promo, discount).
➤ Personalization (his top driver) - unique, specialized, custom made.
➤ Habit (reward, gratification).
➤ Exclusivity (appreciated, membership, ambassadors).
➤ Laziness (conversion, simplicity, speed).
#3 Mercari's Manic Quest to Fix Selling in the Shadow of Buy-Obsessed Consumerism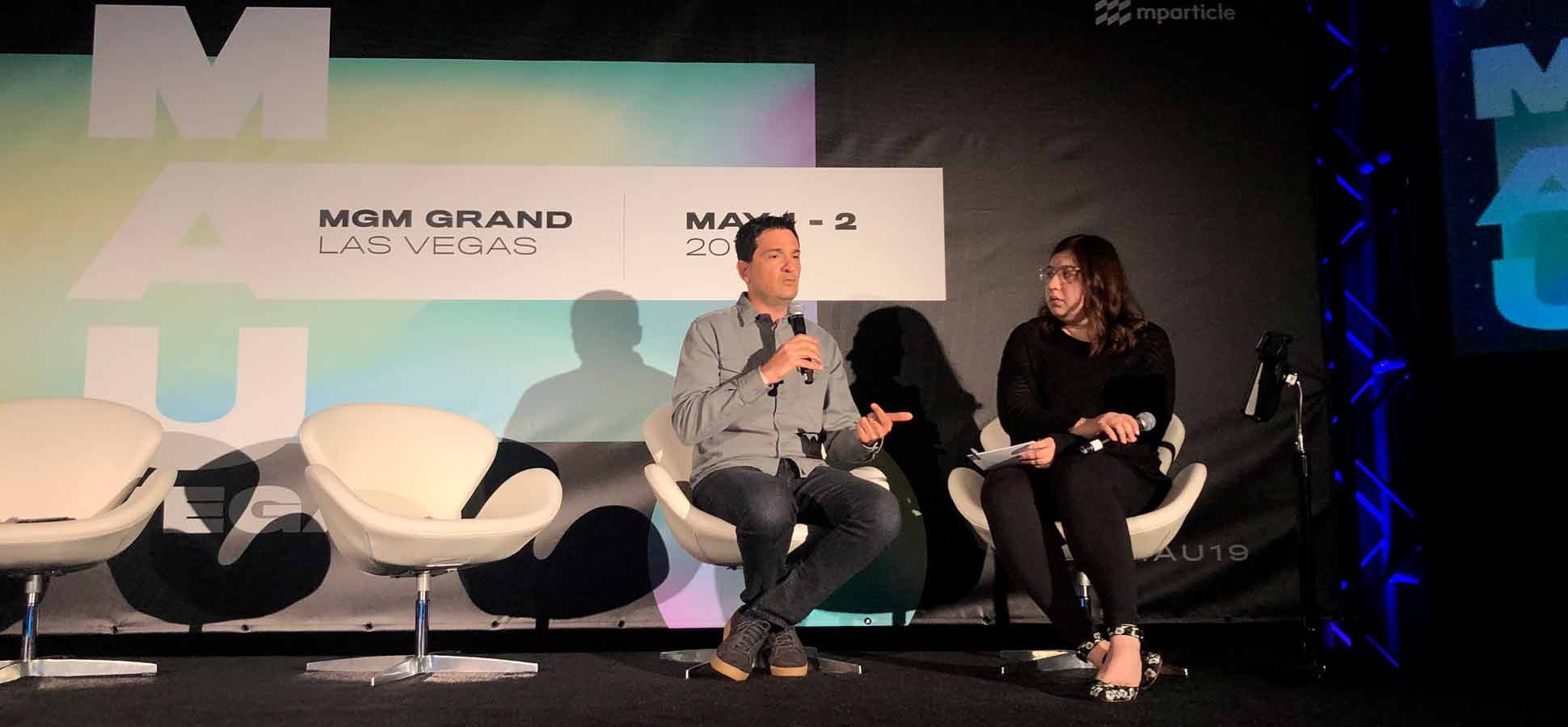 Speaker: Scott Levitan - CMO at Mercari
Highlights:
Mercari - a platform for easy buying /selling with a mission to make selling easier than buying.
How you deal with competition (eBay)?
They are old and focus on power sellers (merchants). Mercari i's a platform for buying not so much selling.
How you different from Poshmark (they are the biggest in the clothing segment)?
We don't expect people to give us too much time to sell. It takes 2 min to post an item.
"You can post an item while your shower is warming up. "
Mercari is #1 shopping app in Japan. How?
It is as easy to sell as to play Angry Birds. It changed consumer patterns in Japan they buy staff with the idea to sell it later. Plus great deal with local supermarkets - if you want to sell you come to the supermarket, print a Bar code and leave. Store employees will pack and ship it for you.
Mercari top challenge: Can we create a signal to make selling / buying a user habit?
All business has a mix of heavy and light users. Don't focus only on whales, make a healthy mix of both. We focus our marketing on Sellers, who also buys.
We focus our marketing on Sellers, who also buys
#4 How to Use Mobile Web and App Data to Grow Your User Base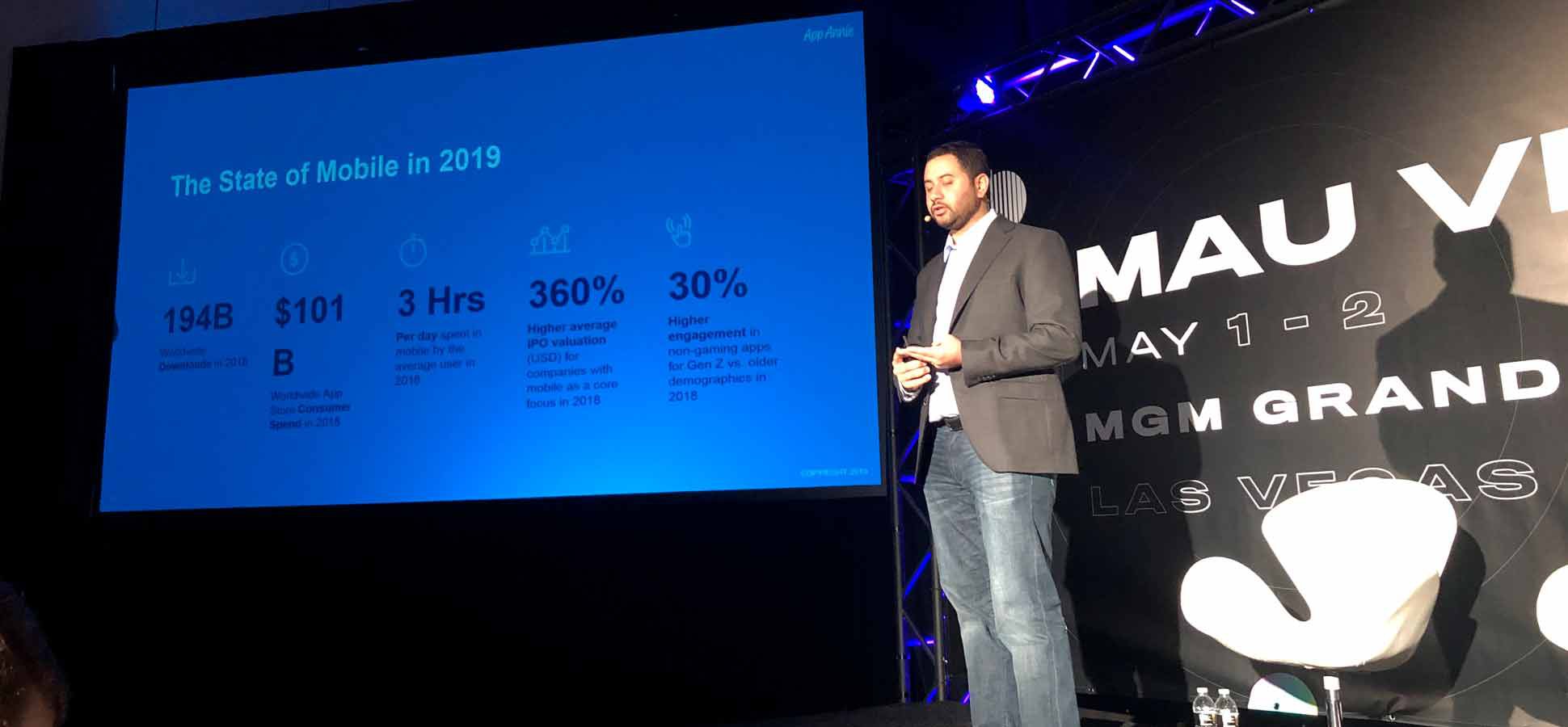 Speaker: Amir Ghodrati - Director, Market Insights at AppAnnie
Highlights:
➤ We use 10-12 apps daily (35 a month but have more than 100 downloaded, Avg in the US)
➤ We spent about 3 hours per day at a mobile device:
Mobile web users - only 10%
Mobile app - 90% in-app
➤ Provide value first - then offer to download the app.
➤ With your app, you don't compete with your classic competitors. You compete with all the other apps on the device. Compete for user time.
➤ Once an app is installed - they leave it on the phone (never delete, unless the app is providing a bad experience - many push notifications, drain battery).
➤ Mobile & Web is not like you choose only one. We need both. Users discover your app via Web.
➤ Average shopping journey: AVG 6 visits before downloading/buying.
➤ The mobile web enables you to introduce new/infrequent users to your app.
➤ The mobile web is great for research, general interest, and discovery.
Keep in mind:
If you are able to convert mobile web user to app use -> you boost engagement rate
---
MAU'19 was a crazy and fantastic! We've got a great time at the conference, getting not only useful industry insights but also opportunities for networking and meeting with interesting people. Looking forward to the next year!
The only solution for mobile advertisers is to partner with anti-fraud tools that make use of powerful and intelligent technologies such as machine...
The road to Scalarr's foundation was paved with challenges and opportunities and in this in-depth conversation, you'll learn the story of Scalarr f...