Published on January 8, 2020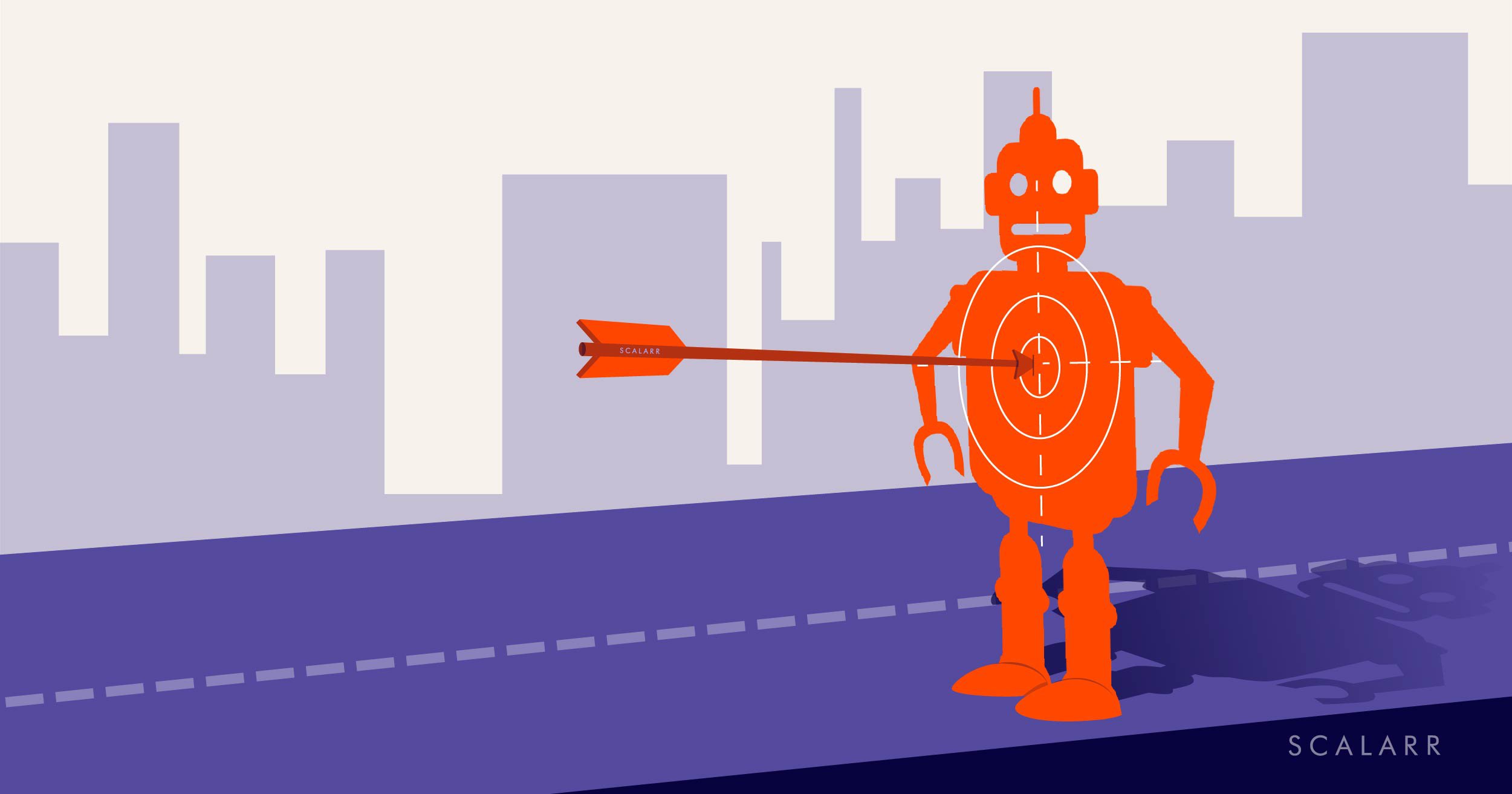 Why is accuracy so important in fraud detection? Fraud losses are expected to reach $16.1 billion in 2020. Think of it this way, 1% of this amount is 161 million U.S. dollars.
Over a decade ago, the two juggernauts of mobile app stores were created: Google Play and Apple's App Store. It's impressive to think that in those few years, smartphones have transformed themselves from desirable objects to absolute necessities on a nearly global scale.
As one of the most profitable industries, the mobile app environment drives a lot of attention. But this attention is not always the best. You see, fraudsters are drawn to the billions of dollars that come with mobile apps and one of the most severely affected areas is user acquisition and app install campaigns.
For perspective, it's expected that by 2022 the annual consumer spend in app stores will reach the $157 billion mark accompanied by over 258 billion downloads [source: App Annie] - formidable numbers that make us wonder what the future will look like in a mobile-dominated landscape.
Given the magnitude, fraudsters continue to up the ante and reverse-engineer their fraud techniques to remain hidden and carry on with stealing marketing dollars. From this gloomy standpoint, accuracy means everything when it comes to fraud detection.
Want to know why? Read on.
Why is accuracy so important in fraud detection?
Fraud losses are expected to reach $16.1 billion in 2020. Think of it this way, 1% of this amount is 161 million U.S. dollars. It's not a meager amount in the slightest, right? This is evidence that even 1% of errors in detecting ad fraud can gravely impact the ROAS (return on ad spend) and cause severe financial losses to advertisers.
But this is not the absolute reason behind the importance of accuracy in mobile ad fraud detection. Do you think the cost of deficient accuracy in detecting mobile ad fraud is simply limited by the number of fraudulent installs that are left undetected? Get ready to be upset.
The hidden costs of mobile ad fraud impact can be multiple times higher than direct losses shown in the report of your anti-fraud solution. These hidden losses can include:
operating with data from non-human users while optimizing ad campaigns
scaling investment in fraudulent sources with "good performance"
User Acquisition Team productivity losses.
So, what are the best protective measures advertisers can employ to defend their apps?
How to maximize accuracy when responding to ad fraud
To keep threats at bay, mobile app marketers will fare better if they seek the expert advice and help from an anti-fraud solution provider that is solely focused on detecting mobile ad fraud and protecting their clients against it. Mobile ad fraud needs to be fought off with cutting-edge approaches based on intelligent technologies with the holy grail being the detection of every single type of fraud.
Currently, the market offers a variety of solution providers with different combinations of protection layers, but machine learning stands tall as the only technology that has the quintessential strengths to detect all types of mobile app install fraud by discovering anomalies in data and discovering new fraud patterns.
With machine learning, it is possible to detect hidden correlations in massive amounts of data points that can escape the human eye. These correlations influence the level of accuracy in effective fraud detection.
Ultimately, what's particularly important about machine learning is the accurate results it yields by continuously learning and generating a far more personalized model of fraud identification for every mobile app.
Therefore, your best solution to maximize accuracy when responding to ad fraud would be the smart choice of an advanced third-party anti-fraud tool, the engine of which is based on multilayered machine learning.
Conclusion
Fraudsters thrive in environments of uncertainty, speculation, and passivity. It is in these circumstances they find their sweet spot to carry out their criminalistic attempts to steal from marketing budgets.
With fraudsters advancing from all fronts, marketers grow savvier by the day and employ intelligent technologies for far more accurate results than what's achieved from using rules-based systems.
At the heart of mobile ad fraud detection, accuracy helps prevent massive losses that could severely hinder the success of a mobile app.
The clock is ticking and with little time to waste, it is now more important than ever before to employ technologies like machine learning for superior traffic analysis that is reliable and scalable, yielding the most accurate results.
Don't put your money on a silver platter for fraudsters to take. Request a trial and contact us so we can work together.
The only solution for mobile advertisers is to partner with anti-fraud tools that make use of powerful and intelligent technologies such as machine...
The road to Scalarr's foundation was paved with challenges and opportunities and in this in-depth conversation, you'll learn the story of Scalarr f...