Published on August 19, 2021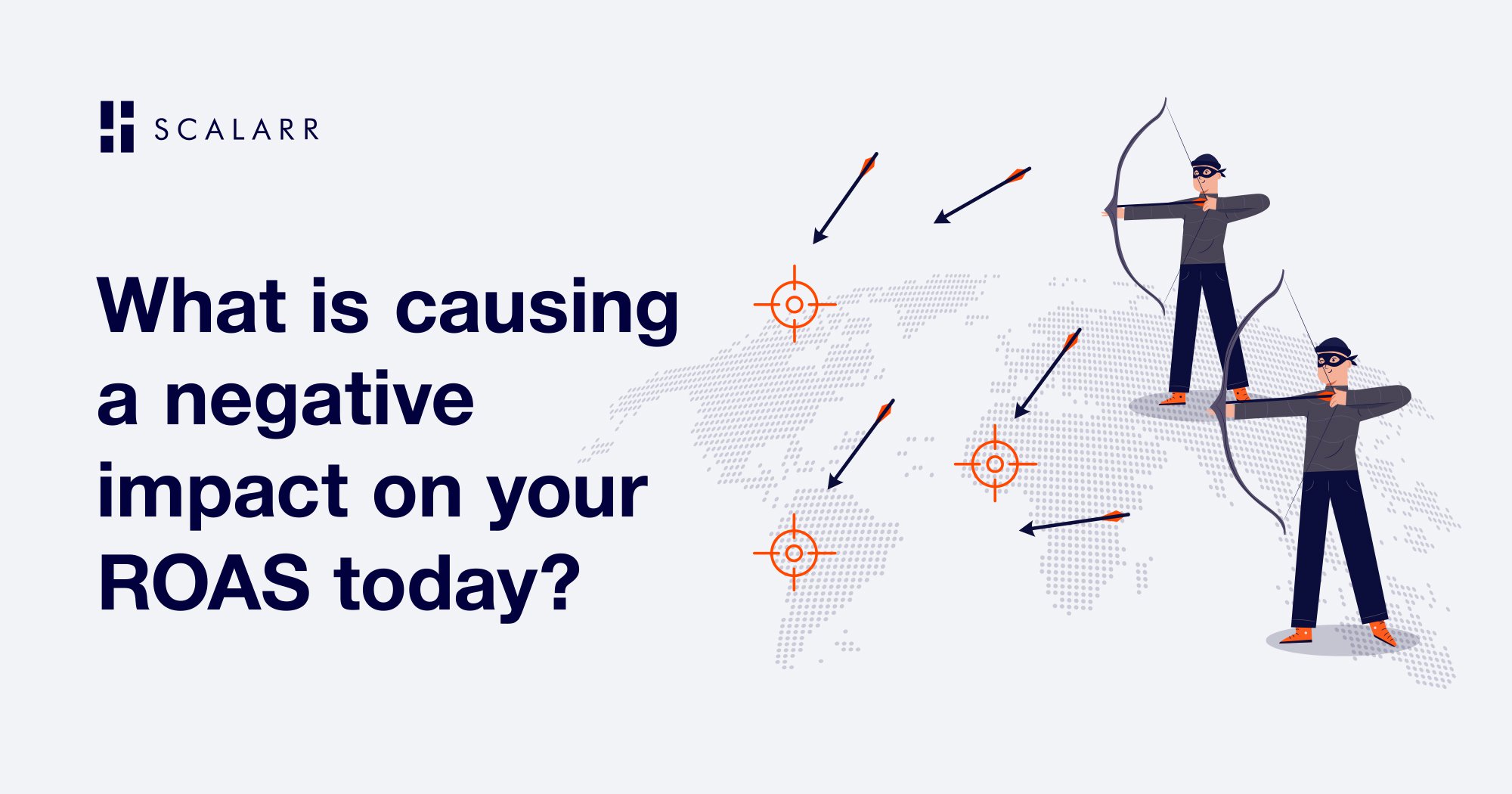 Marketing trends across the world are going haywire as what used to be the norm is no longer standard and thus, new trends emerge with new things to measure and observe. An industry survey conducted in February 2021, showed that over 50% of the respondents used their phones between five to six hours a day, not including work-related smartphone use, while approximately 22% used their phones between 3-4 hours, which is still a significant amount of time.
It's evident that consumers are spending more time online than ever before and companies need to be pushing new content and ads effectively to interact with their target audience in a meaningful way. Companies are opting to buy more and more traffic . Unfortunately, this can lead to large sums of invalid traffic, meaning that marketing spend is being ineffectively used.
Now, invalid traffic comes in different forms; so far, we've unveiled the presence of three important types of invalid traffic that impact both the quality and effectiveness of traffic. These are: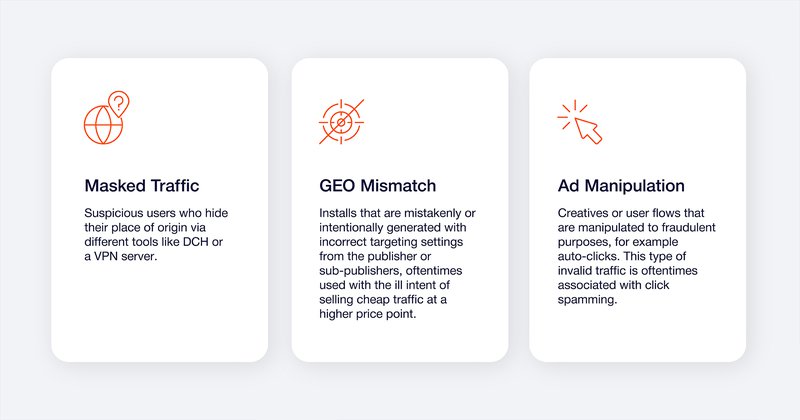 If you inadvertently invest in invalid traffic, it negatively impacts your ROAS, leaving you with the strategically complex task of taking initiatives to remediate this pain point.
In this past year, we saw a significant increase in marketing spend on invalid traffic, from the first to the third quarter where GEO Mismatch reached 3% (5 times increase). While in contrast with other significant levels of fraud in traffic, this type is oftentimes undermined or misunderstood.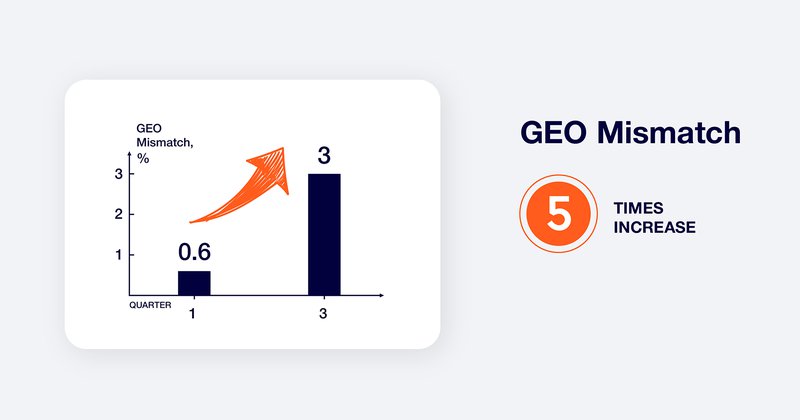 The perceived lack of negative impact hinders companies from truly addressing GEO Mismatch to prevent its harm. In fact, Scalarr forecasts that GEO Mismatch will continue to increase, jeopardizing User Acquisition (UA) budgets along the way and distorting product metrics as well as the feedback loop needed for soft launches.
In the specific case of GEO Mismatch, we know that incorrect targeting settings are the main culprit behind its existence. It also doesn't help that traffic sources do not clearly define the real GEOlocation, e.g., advertising targeted to Japan that is instead played in Malaysia.
To carry out GEO Mismatch, bad actors use DCH or VPNs to complicate detection, making it harder to verify the real location. This requires a unique level of expertise, experience, and tools that MMPs do not include in their arsenal. To achieve this level of protection against GEO Mismatch, advertisers need expert support of robust AI-powered solutions that specialize in this type of fraud detection.
Based on our data, these are the top 5 countries - Germany, Great Britain, Finland, France, and the USA - affected by GEO Mismatch.
Considering that advertisers can end up paying up to $3-4 dollars more per invalid install due to GEO Mismatch, the numbers can become very scary when adding volume to the mix. For example, one of our recent clients had 400K installs that amounted to over $1 million USD in losses.
As privacy and the use of VPNs grows by the day, we can expect a significant increase in GEO Mismatch cases. Also, it doesn't help that there are several countries with strict policy regulations that only increase the use of VPNs.
Now is the time to take a hard look at your traffic and identify if you're paying for invalid traffic due to GEO Mismatch or any of the other invalid traffic types we mentioned earlier. By engaging in cooperation with Scalarr, you not only detect these types of invalid traffic types with ease, receiving expert assistance to refund you money that was not allocated as intended, but it also shields and protects your UA efforts from fraud attacks through advanced use of AI technology.
The only solution for mobile advertisers is to partner with anti-fraud tools that make use of powerful and intelligent technologies such as machine...
The road to Scalarr's foundation was paved with challenges and opportunities and in this in-depth conversation, you'll learn the story of Scalarr f...