Published on April 15, 2021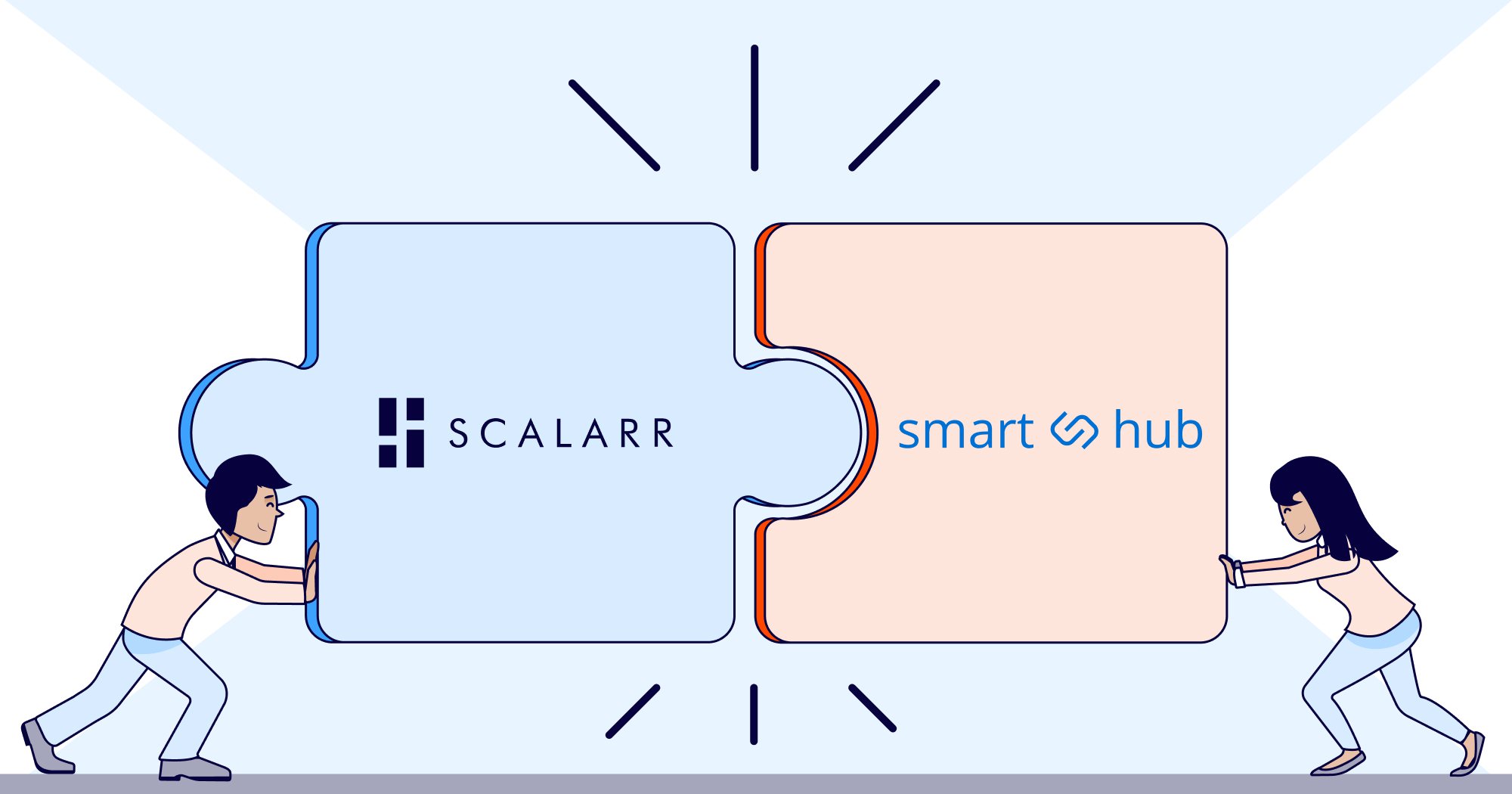 Today, we are pleased to announce Scalarr's strategic integration with SmartHub, a robust white-label ad tech platform that has the technological prowess to build independent advertising marketplaces (ad exchanges) quickly and pain-free.
By joining forces, Scalarr and SmartHub are determined and committed to establishing an ecosystem where cyber-fraud is unacceptable, further expanding the vision of bringing transparency and honesty to the advertising industry.
Over the years, we've seen a sharp increase in the sophistication that fraudsters employ in their schemes, making it more challenging than ever before for advertisers to stay on top of it without an anti-fraud solution. Luckily, we continue to outsmart bad actors at every turn.
On our end, we are uniquely positioned to prevent and fight fraud across the advertising funnel by employing artificial intelligence and machine learning to detect even the slightest anomaly that might signal fraud.
On SmartHub's end, they're uniquely stationed as a fully hosted and market-ready solution that can rapidly deploy RTB-driven, independent ad exchanges.
When paired with Scalarr's DeepView™, SmartHub clients will be able to unlock the opportunity to try out and use a first-class anti-fraud solution at a fair price and with transparent relationships, which is a great alternative to current anti-fraud vendors.
With eyes set on a common goal — putting an end to cyber-fraud — we are excited for this integration with SmartHub and look forward to the amazing results we will achieve together.
The only solution for mobile advertisers is to partner with anti-fraud tools that make use of powerful and intelligent technologies such as machine...
The road to Scalarr's foundation was paved with challenges and opportunities and in this in-depth conversation, you'll learn the story of Scalarr f...