Main #topics:
Published on January 14, 2021
Introducing DeepView, Scalarr's most advanced AI-powered detection service for ad tech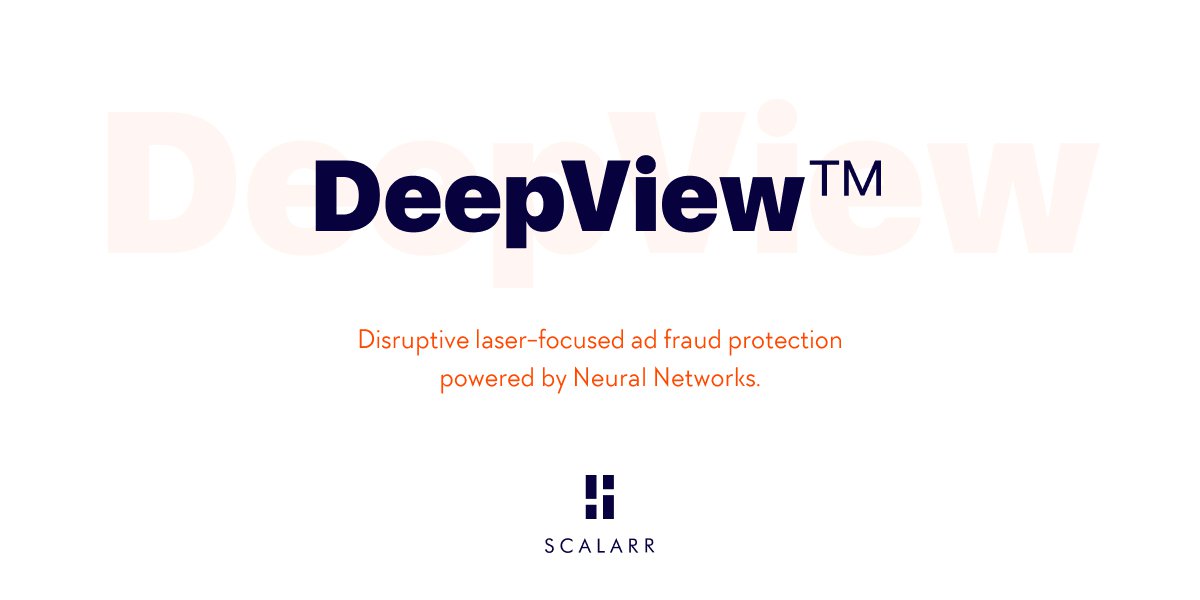 With the holidays behind us, we're proud to announce our new fraud detection service called DeepViewTM.
Designed to help ad tech like DSPs, SSPs, and Ad Exchanges, DeepViewTM is an AI-powered detection service that analyzes millions upon millions of data points to detect even the slightest anomaly in CTV, Desktop, and Mobile traffic, user behavior, and identify patterns that signal fraud.
"Scalarr is primarily known as the most data-driven and accurate anti-fraud solution for mobile end advertisers. Very often, we observed how traffic providers struggle with continuous rejects coming from their clients. That led us to investigate why ad tech is not secure and faces a lot of fraud in their traffic even when they already have a form of protection on their side. We saw that there were so many challenges starting from very high costs of fraud identification to outdated approaches and lack of flexibility from data providers. We aimed to build a truly disruptive product that this industry deserves" - says Yuriy Yashunin, Chief Product Officer at Scalarr.
---
DeepView's secret sauce.
1 Billion impressions per minute can be analyzed with DeepView's algorithms. AI technology, combined with our optimized infrastructure, meets the highest speed and scale requirements. Think of DeepView as the Secret Service of detection tools: analyzing massive amounts of data to detect even the slightest anomaly or sign of invalid traffic.
Exclusive Data Enrichment. Each real-time bidding (RTB) request is enriched with relevant mobile market data and 3rd party data from our partners to get the fraud detection accuracy to the next level. It's simple, the more data we analyze, the greater the accuracy DeepView yields, which translates into more savings for our customers.
Traffic Chain Vision. We can see different parts of the supply chain and detect fraud at all stages. From actual placement to actual impression to a user, we can distinct spoofing from real-world events triggered by human behavior.
Free Trial Period. We are confident in our efficiency and are happy to offer a free DeepView trial to all customers—no need for a yearly contract or the hassle of legal technicalities to test our software. You are free to decide!
---
Battlefield tested. Outputs.
The DeepView beta version was open in Q3 of 2020. During this time, Scalarr helped early adopters unveil different types of fraud schemes and save ~5,000,000 ad dollars.
For instance, DeepView and Scalarr's data scientists helped unveil a Chinese bot farm. How? With its powerful AI engine, DeepView analyzed every bit of historical data for one of our clients, a programmatic platform.
Cohort analysis showed that traffic was pouring in from a specific ad source with one common feature: Samsung and Huawei phones with 5-year old firmware that couldn't be updated along with old browser versions.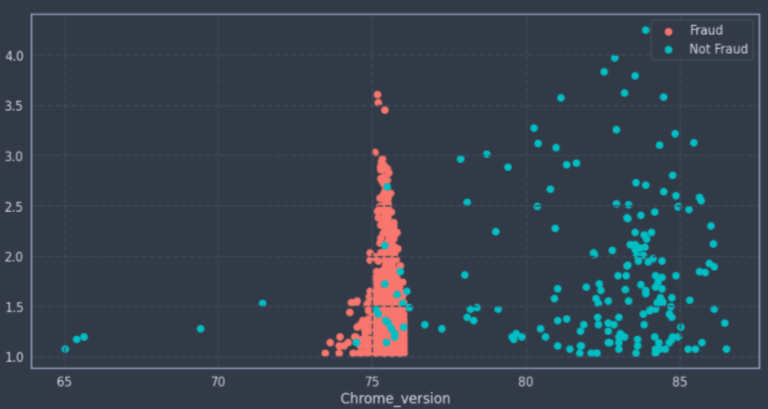 The suspicious inventory failed to convert into actions, prompting a deeper investigation. Results showed that most of the traffic was coming from the US where it's unusual to see these types of old devices. To add fuel to the fire, there were abnormal activity spikes from 06:00 to 12:00 UTC, a more typical Chinese time zone (GMT +8).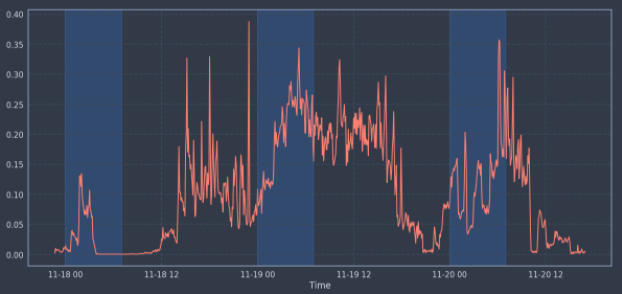 All of these anomalies are non-human like; DeepView is designed to detect traffic that is artificially generated and its powerful ML algorithms helped us stop a Chinese bot farm that was supplying traffic to our client.
It goes without saying that our client terminated further collaboration with this suspicious ad source.
DeepView strengthens Scalarr's fraud detection layer offering, embedded with the technology that has made it possible to negotiate over $22 million in refunds for our clients in 2020.
Try DeepView today and start detecting invalid traffic with laser-focused precision.
The only solution for mobile advertisers is to partner with anti-fraud tools that make use of powerful and intelligent technologies such as machine...
The road to Scalarr's foundation was paved with challenges and opportunities and in this in-depth conversation, you'll learn the story of Scalarr f...