Published on December 18, 2019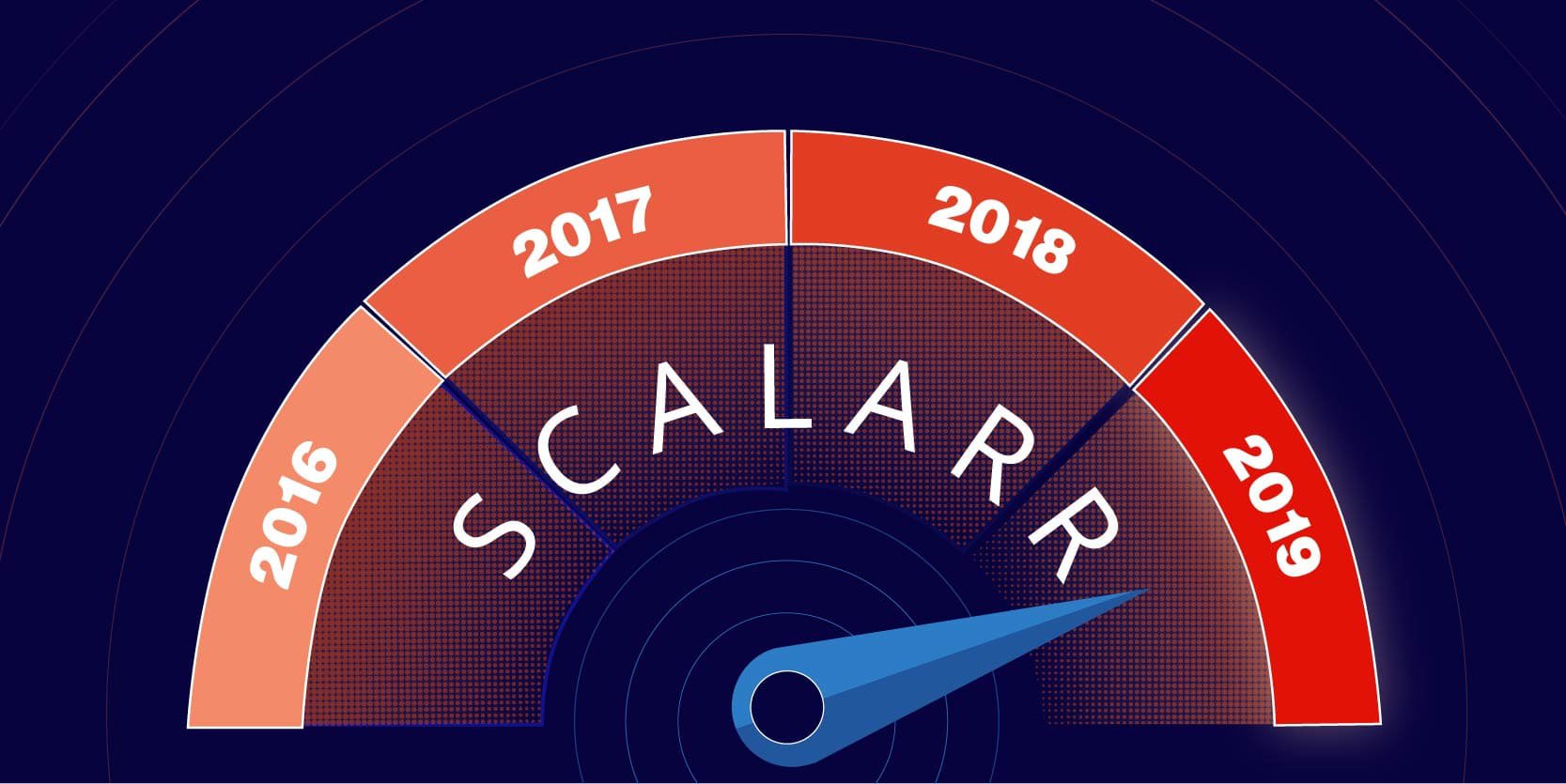 For Scalarr, this year was full of achievements, stellar headlines, new discoveries, consistent growth, and challenges to learn from. Take a short trip down memory lane with us and let's replay Scalarr's greatest hits in 2019
Wrap it up and put a bow on it because December is ready to give its last hurrah. As the year (and the decade for that matter) nears its conclusion, there is a lot to look back on. For Scalarr, this year was full of achievements, stellar headlines, new discoveries, consistent growth, and challenges to learn from. Not to mention, accolades that served as further validation of our commitment to end mobile app fraud.
So take a short trip down memory lane with us and let's replay Scalarr's greatest hits in 2019.
Protecting Our Clients: A Year In Numbers
In our endeavor to give our clients the best protection industry-wide against mobile fraud, we did our part, and beyond, to perform deep analyses of client-fed data. Here's our year in numbers: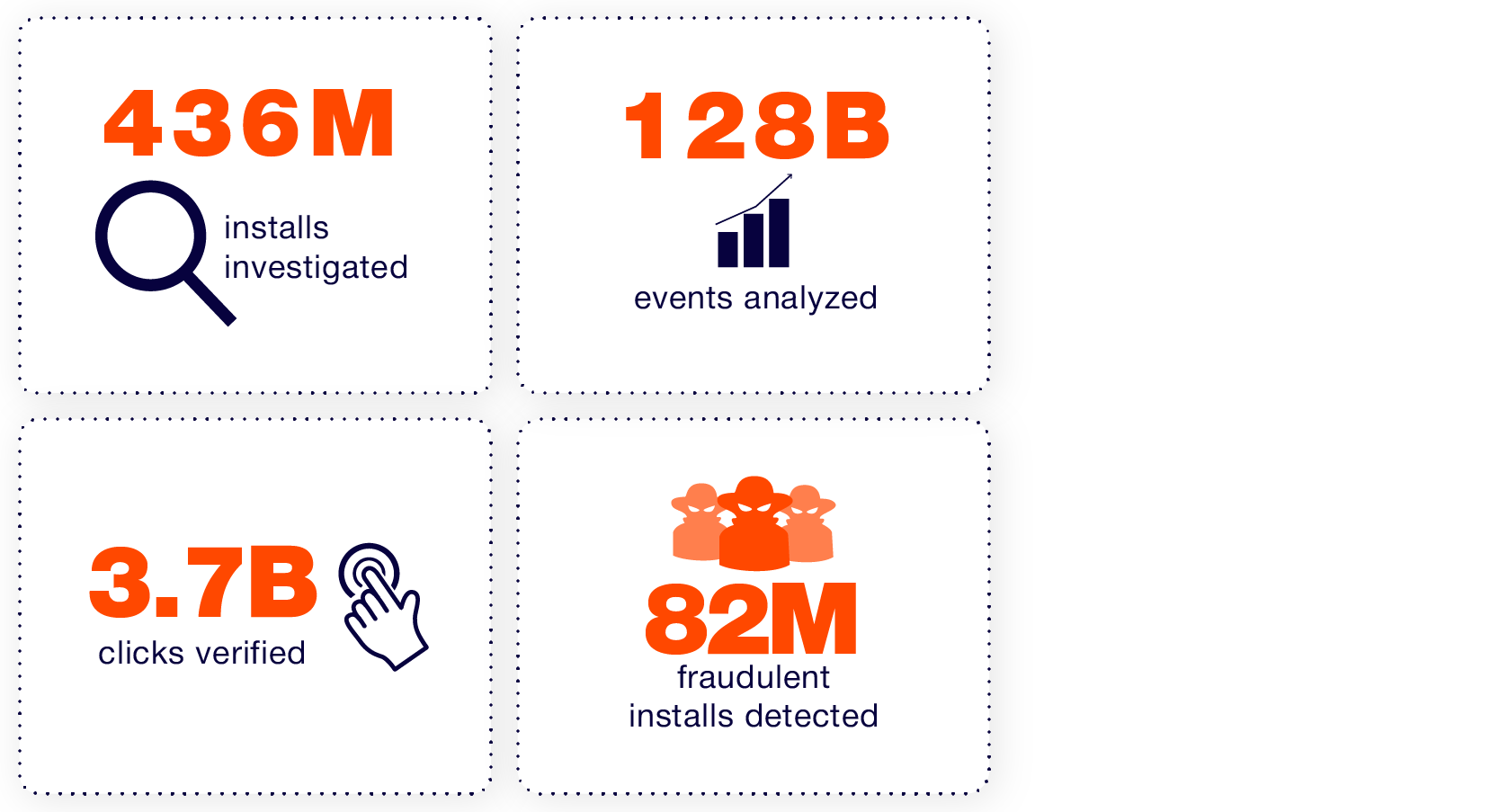 These numbers are amplified by the fact that our use of machine learning allows us to perform in-depth post-install analysis of clients' daily traffic to recognize hidden fraud patterns from billions of data points simultaneously.
And here's a glimpse into what to expect for the next year:
Our expert team of data scientists and analytics specialists forecast $16.1 billion in projected losses for 2020.
This formidable number comes to show the mobile app industry is constantly growing and fraudsters are still at large, intensifying their attacks and making them more sophisticated. But in Scalarr we are always ready when it comes to fraud detection and protection as machine learning's key traits of self-learning and self-training have consistently led to the increase in near-perfect accuracy - all with the purpose of discovering the presence of fraud for our clients' benefit.
New Fraud Type Unveiled: Complex VTA Spoofing
In August 2019, we discovered a new malicious fraud type called Complex VTA Spoofing that gravely impacts advertising campaigns. We're really proud of this feat and with good measure as this discovery is preventing multi-million dollar losses for our clients. With an estimated impact of nearly 60% of attributed paid installs in given campaigns, Complex VTA Spoofing was going unnoticed by traditional anti-fraud solutions.
So, how did we do it? The true game-changer and the heart of our entire suite of protection and detection services is the use of powerful, multilayered machine learning algorithms that enable in-depth assessments of mobile ad campaigns and the thorough examination of patterns in views to search for abnormal behavior.
Industry Recognition
This year, we had the honor of being recognized by our peers in the mobile industry with prestigious awards.

Here's a list of the achievements we unlocked this year:
Scalarr is the proud recipient of the The Most Effective Anti-fraud Solution Award, an honor bestowed by the 2019 Effective Mobile Marketing Awards which celebrates excellence in mobile marketing solutions worldwide.
For the second year in a row, the International Stevie Awards named Scalarr as the winner in the following categories:
Silver Award for Tech Startup of the Year - Services.
Bronze Award for Startup of the Year - Business Services Industries.
These renowned award programs have a worldwide reach and are pillars in the industry. Their recognition has further fueled our desire to be the best, all-in-one, most accurate anti-fraud solution in the market.
New Partnerships and Horizons
With our eyes set on transparency, constant vigilance, and the future, we are always looking for ways to strengthen our operations.
In 2019, we were delighted to announce our integration with mParticle, the leading Customer Data Platform for multi-channel consumer brands. This integration empowers advertisers, who are integrated with mParticle, to stay away from advanced crime attacks and save their marketing budgets.
In addition, we expanded our reach by opening a new office in San Francisco, California with a brilliant team of anti-fraud advocates who are committed to putting a halt to fraud and helping our clients save massive amounts of money.
With many exciting plans ahead and a lot to learn from, we are thrilled for what the new decade has in store in terms of progressing our efforts to protect our clients against all types of mobile app install ad fraud.
We won't settle for only eliminating the threat of existing fraud types. We are in the endgame to win the war against all fraud.
Want to know more about fraud detection? Contact us and we will be happy to assist.
The only solution for mobile advertisers is to partner with anti-fraud tools that make use of powerful and intelligent technologies such as machine...
The road to Scalarr's foundation was paved with challenges and opportunities and in this in-depth conversation, you'll learn the story of Scalarr f...