Published on May 19, 2021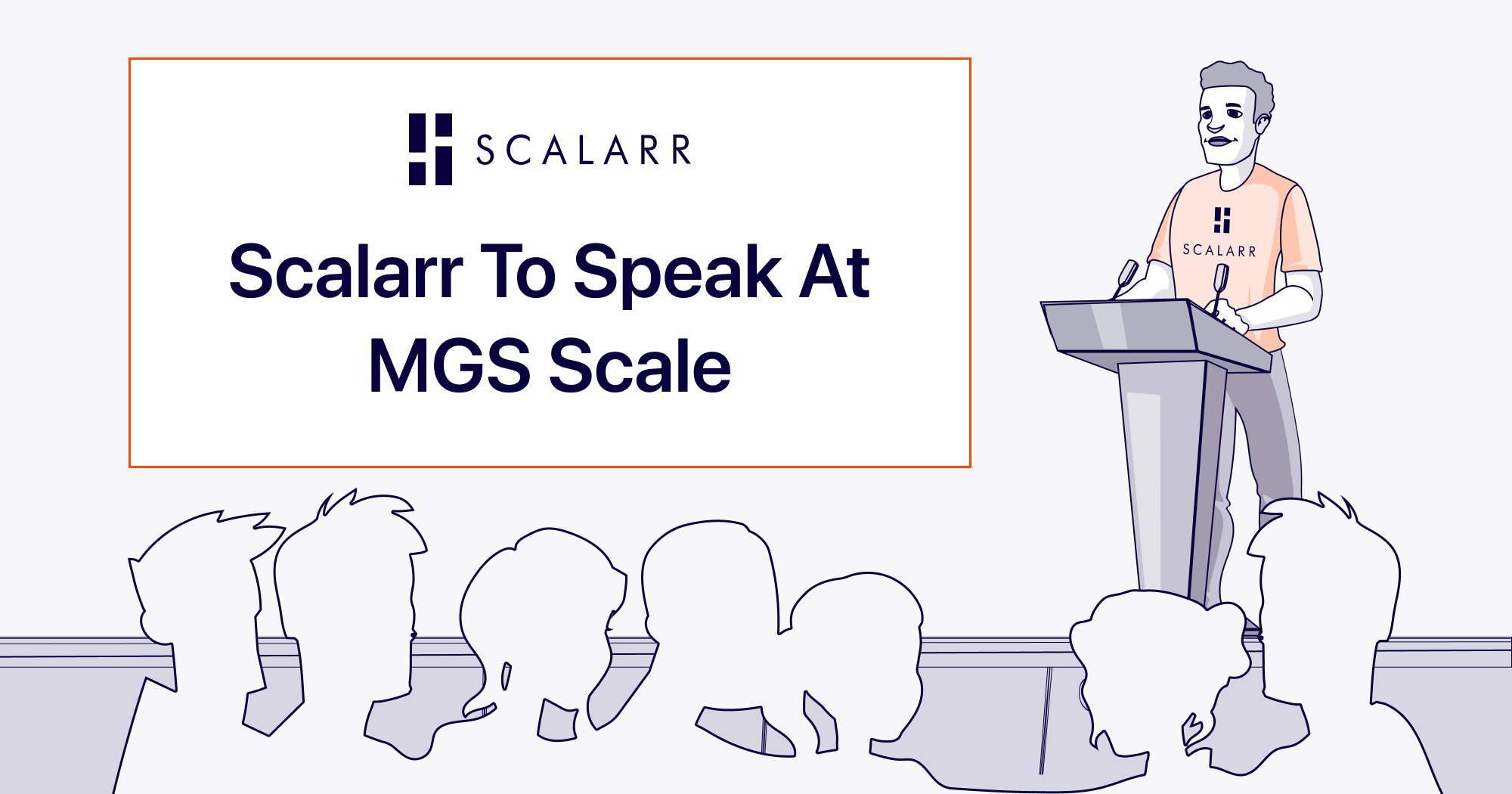 Mark your calendars for June 17, 2021, as Scalarr will be one of the speakers at MGS Scale!
The Mobile Growth Association (MGA) will act as the host to one of the most anticipated events of the year: the MGS Scale conference. This intimate one-day event pools developers, publishers, and marketers together to connect and learn from mobile app and online marketing professionals.
With over 150 companies in attendance from the likes of Facebook, Google, Amazon, Airbnb, The New York Times, and many more, this event is packed with lectures, panels, and diverse opportunities for networking.
It's safe to say that we are beyond thrilled to take part in this event and have our very own Ray Salloom, Senior Customer Success Manager, talk about valuable topics like:
The post-iOS 14.5 ecosystems, covering the threats that come along with these privacy changes from Apple, current statistics of how it's affecting the advertising industry, and our data-driven projections on the future ahead.
The mobile ad fraud economy and the changes we see happening in 2021 as a result of increasingly sophisticated fraud schemes in a post-COVID reality that saw many marketers decrease their anti-fraud budget.
The ins and outs of invalid traffic and how it differs from fraudulent traffic.
So, grab your spot and register today so you don't miss this opportunity!
We'll see you there!
---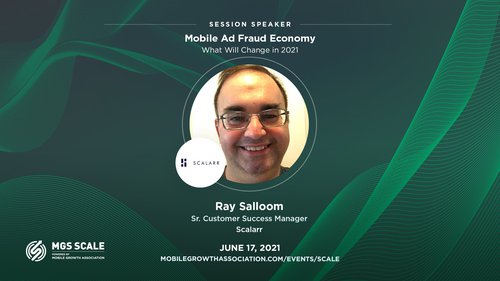 About Ray Salloom:
Ray Salloom has nearly 10 years of experience in mobile app user acquisition, monetization, business development, partnerships, and customer success. He is recognized within the mobile industry as a top-tier professional with deep knowledge of the industry and all aspects of mobile advertising.
Ray has a Stanford University degree in Communication with a minor in Statistics and has been holding senior and executive roles in user acquisition at notable companies like Bandai Namco, DeNA, and others.
Today, Ray is responsible for Customer Success at Scalarr, helping its customers fight mobile ad fraud and making sure their ad budgets are safe.
The only solution for mobile advertisers is to partner with anti-fraud tools that make use of powerful and intelligent technologies such as machine...
The road to Scalarr's foundation was paved with challenges and opportunities and in this in-depth conversation, you'll learn the story of Scalarr f...