Published on March 17, 2021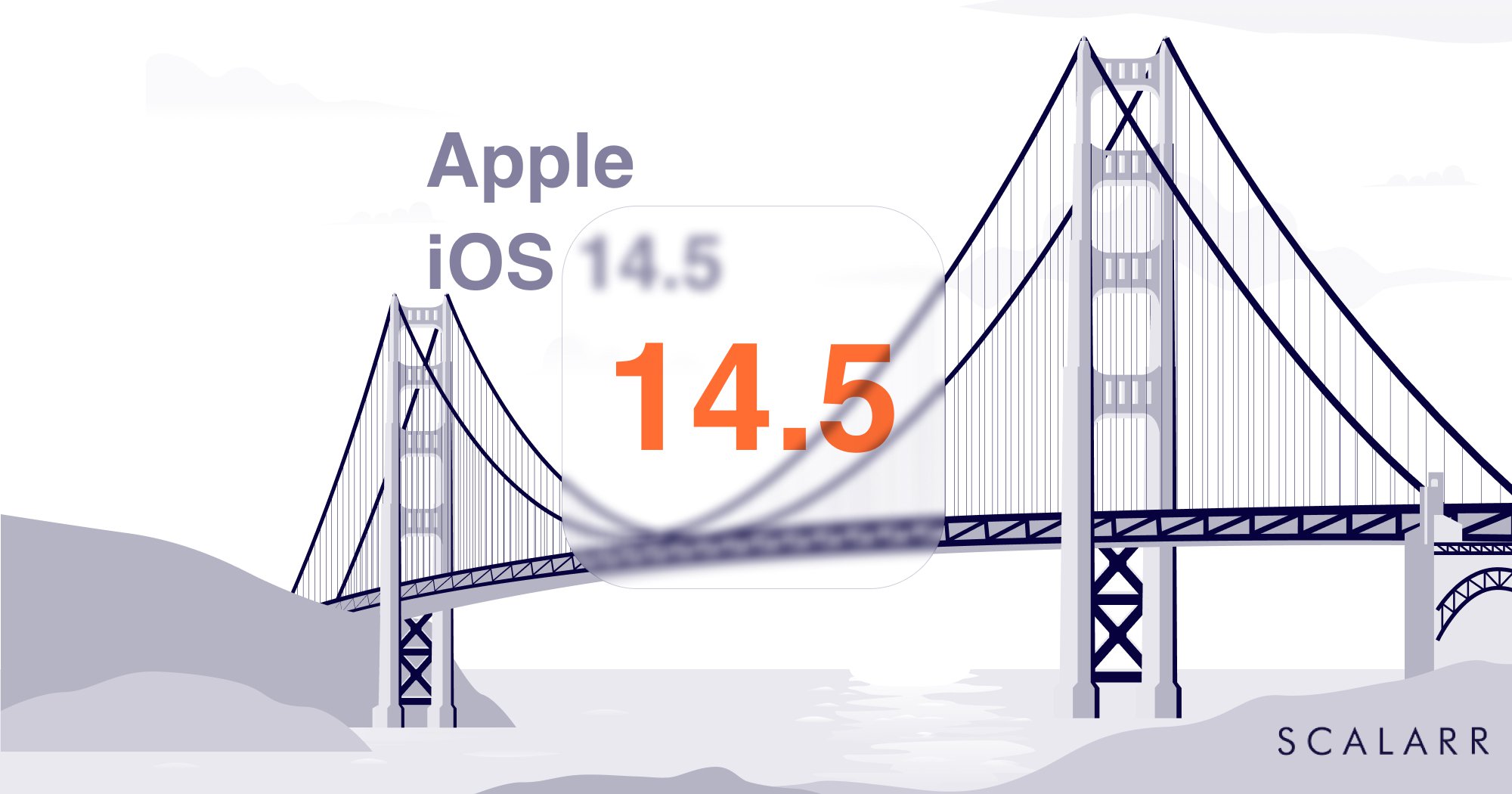 With enough changes in 2020 to last a lifetime, there's still plenty more to unpack, both good and not so good. Specific to the mobile industry, Apple made quite a splash mid-last year with its iOS 14 announcement surrounding the near-demise of IDFA; now, more changes are on the horizon with the release of iOS 14.5 which we can expect in the early spring.
For years, Apple has built a brand around user privacy, making it crystal clear that they are adamant about doing whatever it takes to protect their users.
As an anti-fraud solution, Scalarr deeply respects Apple's efforts to not only improve personal data privacy and create a new generation of ad tools that can replace existing models based on IDFA, but we also commend them for putting forward several anti-fraud initiatives designed to protect advertisers against attribution fraud.
iOS 14.5 Privacy Changes Impact on Fraud Detection and Prevention
Due to the fact that Apple is shutting down global deterministic attribution, 3rd party ad fraud detection services will not be able to offer 100% coverage to the ad funnel. Fraudsters will have more and new opportunities to go all in and target highly lucrative rates of IDFA-enabled installs or go the route of non-IDFA shadow scams. For example:
We expect a rise in device farms' activities since this type of fraud will become completely invincible against any fraud detection software. Fraudsters will generate "bot installs" by emulating IDFA for OS versions below and above 14.5. With the iOS14 changes going live, traffic with IDFA will cost more and fraudsters will try to grab the opportunity.
Manipulations with impressions. Since there is no way to track the ratio of the number of impressions per device with a hidden identifier (everything is also hampered by the poor variability of Apple devices), customers can be hit by a faked number of impressions, which will lead to a sharp increase of eCPI.
Click Spam. We expect that fraudsters will proceed to spray clicks on users. Those who will stay on OS version 14.5 will be attributed to a fraudster network. Not all users will change to a new OS version; right now we see about 17% of all users in the traffic of our clients who still use OS version below 14).
Surely, some of the existing fraud patterns will turn obsolete in this new environment. For example, fraud types like smart bots will be eliminated by the new changes.
As a result, mobile app companies will find it challenging to keep their marketing budgets optimized, and in some cases even staying in business. It may have a negative effect on ad revenue, which may result in higher pricing for user acquisition while also limiting ad fraud detection.
Smaller businesses and independent developers may get the short end of the stick while medium to big companies may need to consolidate around ad tech and content development to get the most out of IDFV.
Scalarr's Anti-Fraud Initiatives
Once iOS 14.5 goes live, it will be very challenging to analyze data for fraud for the majority of iOS installs.
Scalarr will continue to offer uninterrupted support and provide ad fraud detection in iOS to the best of its ability, despite all foreseeable changes.
In 2020, we released AutoBlock, a list of known ad fraud sources present both in Android and iOS. It will be constantly updated with our security team findings. All our customers have access to this database and can detect and protect themselves from numerous fraudulent traffic sources which have been uncovered before. The use of these kinds of tools will be a must for upcoming times.
We will continue to monitor all available data collected across our products, including the new DeepView solution that allows us to see bad actors and fraudulent sources at the post-bid level and to protect publishers from fraud before the click happens.
As an independent anti-fraud solution, Scalarr does not use data for tracking which enables us to have the right to collect more data. The relevant updates due to that will be announced soon. We are actively looking for solutions and seeking consultation with Apple so stay tuned for more information about it soon.
As deeply involved and committed fraud-fighting advocates, we share the pains of the industry related to Apple's upcoming changes and we recognize that this is not a simple time for anyone in the industry. Still, much like we always do, we will find a way together to face this new reality head-on and do our best to keep the mobile ad industry protected from ad fraud.
The only solution for mobile advertisers is to partner with anti-fraud tools that make use of powerful and intelligent technologies such as machine...
The road to Scalarr's foundation was paved with challenges and opportunities and in this in-depth conversation, you'll learn the story of Scalarr f...